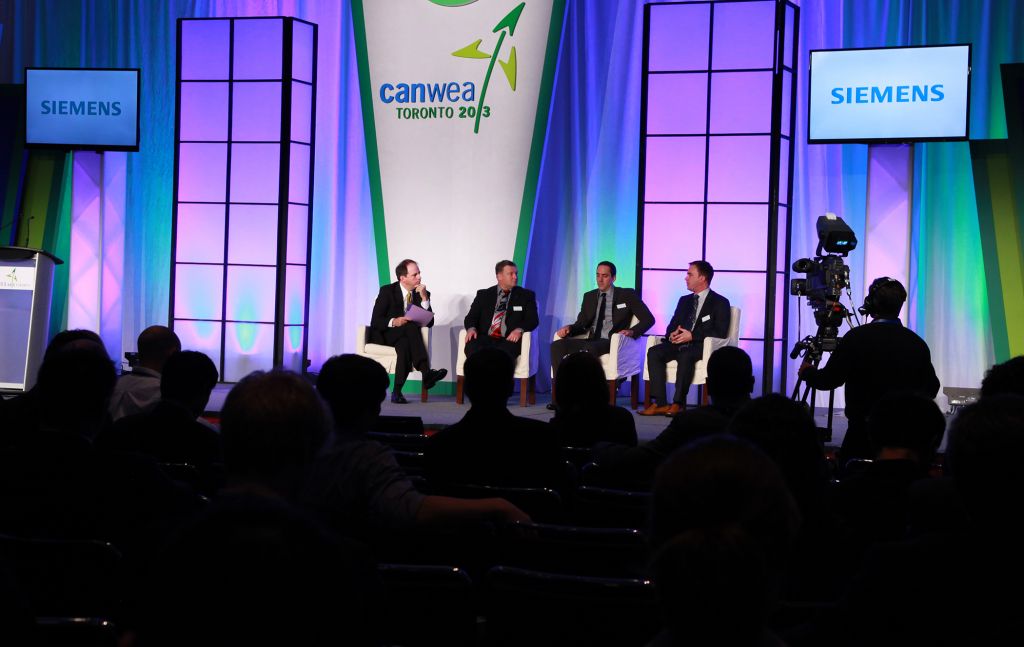 This week marked the Canadian Wind Energy Association's (CanWEA's) 29th Annual Conference and Exhibition in Toronto.
The event took place October 7 to 10 at the Metro Toronto Convention Centre, and was open to more than 1500 industry experts and 150 exhibitors.
The exhibition is the largest international event dedicated to the wind energy industry and its new technologies and services.
Some of the highlights included the Energy Leaders Debate—a half-day session featuring a panel of leaders in Ontario's energy sector discussing the long-term energy plan. The Wind Energy Experience in Ontario session opened the conference with input some international panelists as well as Ontario representatives.
Additionally, seminars taking place over the three days included:
"Remote Communities and First Nations Projects;"
"Financing Wind Projects–Current Challenges and Opportunities;"
"Wind Integration Strategies and Approaches;" and
"Wind Turbine Noise Measurement and Compliance Requirements in Canada."
Next year, the 30th CanWEA event will take place in Montreal.