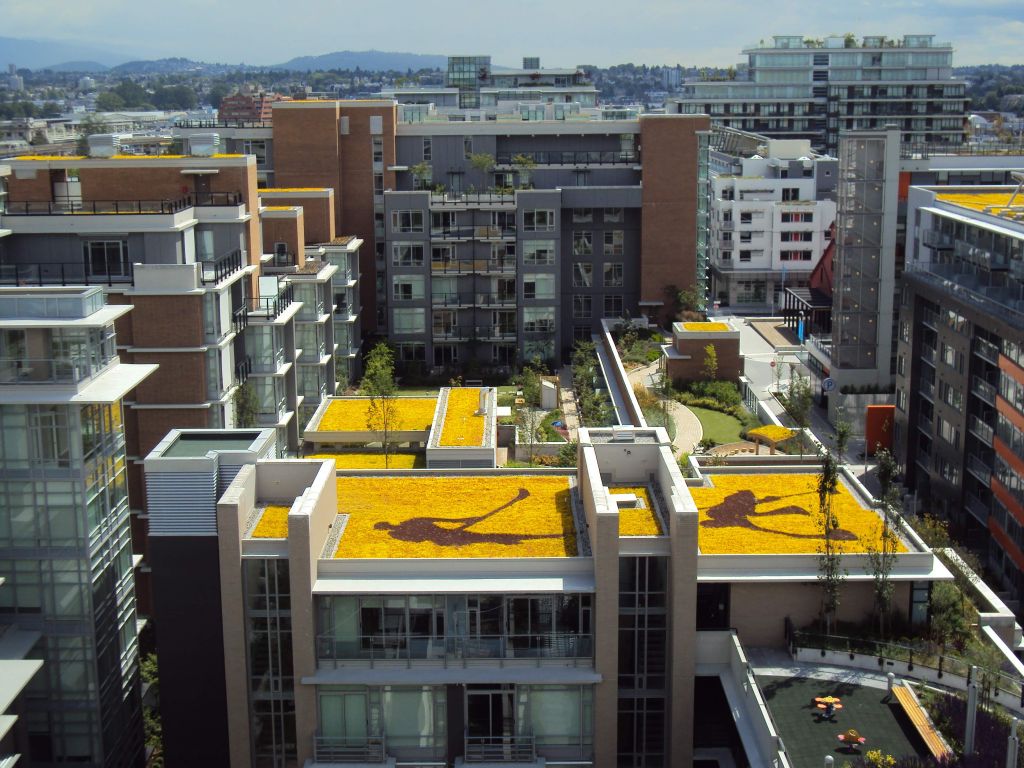 Two Canadian green roofs have been recognized in this year's Green Roof and Wall Awards of Excellence, held by Green Roofs for Healthy Cities (GRHC).
Winning the "Green Roof–Extensive Institutional" award was Toronto's City Hall green roof at Nathan Phillips Square. Designed by PLANT Architect Inc. & Perkins + Will Canada, this transformation now provides access to public park space that will serve as a centre for city celebrations.
The other Canadian winner was Vancouver's Millennium Village in the "Green Roof–Intensive Residential" category. Designed by Durante Kreuk Ltd., it was built as the Athletes Village for the 2010 Winter Olympic Games. It incorporates almost 18,581 m2 (200,000 sf) of green roof with rainwater harvesting and therapeutic considerations.
Other winning projects included:
• Green Wall Award: Phoenix Convention Center (Phoenix, Ariz.)–Ten Eyck Landscape Architects;
• Green Roof–Extensive Residential: Hood Canal, Private Residence (Quilcene, Wash.)–Hadj Design; and
• Green Roof–Special Recognition: Central Avenue Constituent Services Center (Los Angeles, Calif.)–Paul Murdoch Architects.
Steven Peck, GRHC president and founder, told Construction Canada Online the competition focuses on recognizing North American green roof and wall projects that incorporate multiple benefits for building owners and demonstrate technical innovation.
"These projects illustrate the importance of teamwork and holistic design and implementation practices," he said.