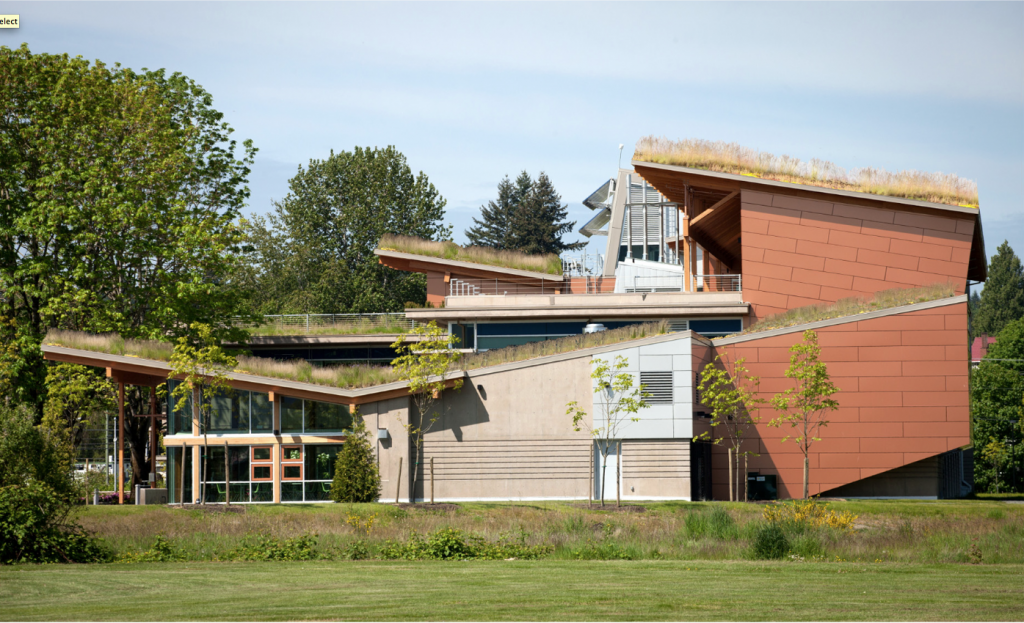 A Vancouver project and a Canadian researcher are among this year's winners of the 11th annual Green Roof and Wall Awards of Excellence.
Presented by Green Roofs for Healthy Cities (GRHC), the honours are distributed in 11 categories, and are chosen by a jury panel of industry experts.
"As the multiple benefits of green roofs and walls become increasingly recognized, we are seeing more projects that use an integrated green building approach," GRHC's Paul Erlichman told Construction Canada Online. "We are seeing bolder designs that not only incorporate more sophisticated methods of stormwater management and energy savings, but also urban agriculture, therapeutic concerns, education programming, and other diverse elements."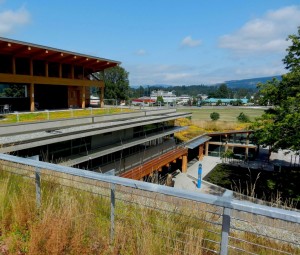 The 4645-m2 (50,000-sf) Vancouver Island University's Cowichan Campus (Duncan, B.C.) earned Sharp & Diamond Landscape Architecture the award in the Intensive Institutional category.
"Visually stunning, the dynamic sloping and terraced decks support six types of green roofs integrated with classrooms and covered programmable spaces," Sharp & Diamond's Randy Sharp told Construction Canada Online. "Meadow flowers, grasses, hedgerows, and climbers replicate the endangered Garry Oak savannah ecosystem. Students are able to harvest salad greens, beans on cables, herbs, and strawberries for lunch, and for studies in urban agriculture and sustainable design."
Additionally, Maureen Connelly, PhD, from the British Columbia Institute of Technology's (BCIT) green roof research program was honoured with the Research Award. Her work focuses on acoustic performance of vegetated roofs and walls, and the benefits of 'sky parks' in high-density urban locations.
The awards will be presented at this year's CitiesAlive conference in San Francisco on October 25.