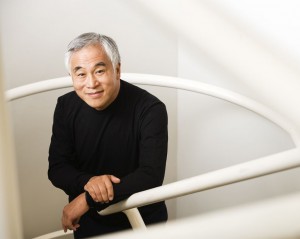 The second annual Margolese National Design for Living Prize has been presented to West Coast architect, Bing Thom.
Presented by the University of British Columbia's (UBC's) School of Architecture and Landscape Architecture (SALA), the award honours a Canadian who significantly contributes to the living environment's development or improvement. The winner receives a $50,000 prize and an invitation to lecture on their work.
Thom immigrated to Vancouver in 1952 and went on to start his own firm, Bing Thom Architects, in 1982. His work ranges from mixed-use facilities to performing arts centres and he is recognized for designing spaces for the area's occupants, rather than consumers.
"It is a great honour to have the community building and placemaking aspects of my work recognized as they have always been core to the values of my practice," said Thom. "Architecture has a huge potential to change our world for the better when it authentically engages the community in which it is placed."
Thom has designed buildings internationally including:
Chan Centre for the Performing Arts (Vancouver, B.C.);
Arena Stage (Washington, D.C.).
Xiqu Centre (Hong Kong); and
Tarrant County College (Fort Worth, Texas).