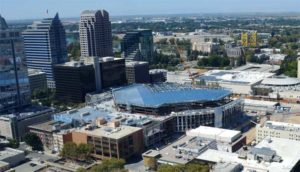 Tackling a stadium-sized challenge
In 2014, general contractor Turner Construction was tasked with building the Golden 1 Center, new home to the National Basketball Association's (NBA) Sacramento Kings. The owners gave Turner less than two years to complete the 17,500-seat, $507-million arena.
Turner chose F.D. Thomas as the waterproofing contractor. The project was particularly challenging because the stadium sits below the water table and is adjacent to two major rivers. For its waterproofing system, the contractor selected an integrated waterproofing membrane.
Rainstorms dumped 0.9 m (3 ft) of water on the excavation before F.D. Thomas began installation. Despite the flooding, the contractor completed the job in just 45 days. Stuart Hunter, vice-president of F.D. Thomas's waterproofing division, credits his colleagues, the teamwork of Turner, and the concrete, rebar, and plumbing subcontractors, as well as the waterproofing system, for executing the task under pressure and finishing 15 days early.
Since opening in September 2016, Golden 1 Center has operated without interruption due to leaks or flooding.
Conclusion
Advancements in waterproofing have enabled the rapid growth of shotcrete usage in traditional structural applications. With this type of technology available, contractors, designers, installers, and engineers may continue to expand the use of shotcrete, reaping the associated schedule benefits.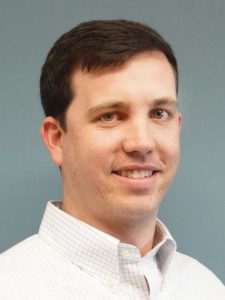 Greg Austin is the marketing director, specialty systems and design advantage, for GCP Applied Technologies. Based in Cambridge, Massachusetts, he has a background in consulting and more than five years of experience in waterproofing system development and construction materials. Austin can be reached at greg.austin@gcpat.com.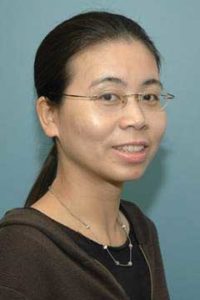 Xia Cao is principal scientist at GCP Applied Technologies. She has more than 12 years of experience in waterproofing system and building materials development, and more than 20 years in material science and process engineering. Cao holds a PhD in chemical engineering and has produced more than 20 technical publications, 10 published patents, and five pending patent applications. She can be reached at xia.cao@gcpat.com.

Control the content you see on ConstructionCanada.net!
Learn More.