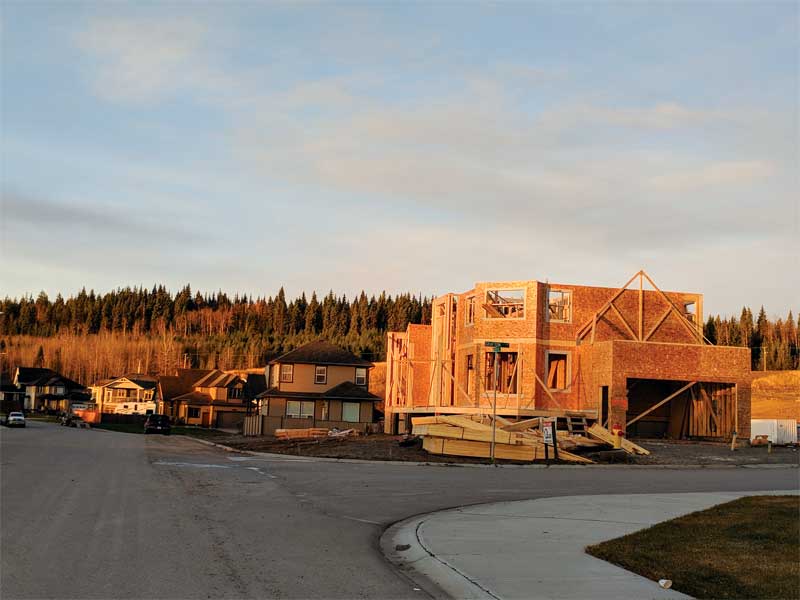 By Sorin Pasca, M.Sc.
Space-heating accounts for more than 60 per cent of the total residential energy consumption in Canada, but for the coldest parts of the country, it represents more than 70 per cent of the total household energy use. Heat is lost from homes through a combination of conduction, convection, and radiation pathways. While conduction and convection can be controlled through insulation and airtightness, losses from the third mechanism are almost impossible to be contained, as radiant heat travels away from any warm surface and is absorbed by anything solid.
Vapour barriers are required by building codes in many countries, including Canada. In cold climates, the vapour barriers resist diffusion of inside moisture through the gypsum board and so prevent condensation and wetting of the insulation layer inside the wall system. Vapour barriers are usually made of sheets of polyethylene plastic with no reflective or insulation value. In colder climates, vapour barriers are placed just behind the gypsum wallboard.
The College of New Caledonia (CNC) in Prince George, B.C., and Twin Maple Group have been collaborating to research the use of the aluminum reflective foil insulation as replacement for vapour barrier in wall building systems. The objective was to quantify the potential energy savings as a result of reducing radiant heat losses. (This research would not have been possible without the support from Natural Sciences and Engineering Research Council of Canada [NSERC] through an Engage Grant for Colleges. This author would also like to express thanks to Twin Maple for its in-kind contribution to this project, with respect to materials and technical expertise. CNC departments participating in the study include the School of Trades & Technology, International Education, Facilities Services, and Applied Research and Innovation.)
Twin Maple has used reflective foil in many commercial building projects such as attics, crawlspaces, and HVAC ducts and pipe wraps. However, one of the most successful applications has been the installation of the low-emissivity (low-e) ceiling product in more than 160 curling and hockey arenas across Canada. (This type of energy-efficient retrofit was acknowledged by BC Hydro as eligible for rebates under the PowerSmart incentives program.)
This project used reflective foil rather than ordinary polyethylene plastic as a vapour barrier component of the wall system for residential building applications. Besides a small contribution to the overall R-value of the wall, the major advantage of the proposed technology consists in reducing the radiant heat loss almost entirely, while still providing its main role as a vapour barrier, given its impermeability attribute.
In order to be effective, an air gap was left between the drywall and reflective foil by placing horizontal 25-mm (1-in.) straps perpendicular to the studs. This adds to the overall insulation and also contributes to reducing conduction losses, because of smaller bridging (contact points between drywall and studs). The expectation was even convectional heat loss would be affected because the straps are placed horizontally, thereby obstructing vertical air movement behind the drywall.
The calculated energy savings were five per cent, showing the proposed building technique can reduce energy costs related to space-heating and help new homes quality for Energy Star certification. The author expects a significantly higher impact when applying the technology on existing homes, especially those located in cold regions. (For colder climates, the savings are more significant because 'percentages' are eventually converted into 'dollars.' In other words, 10 per cent of a $3000 annual heating bill for a Prince George house is more than 10 per cent of a $1000 heating bill for a Vancouver/Lower Mainland home.)

Control the content you see on ConstructionCanada.net!
Learn More.