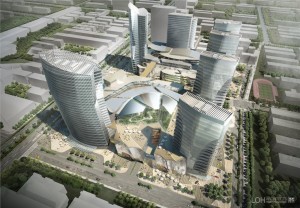 A green architecture project spearheaded by Loh Architects Associates and Ryerson University provides an eco-informatics database of plants that can improve building's air quality.
The Toronto University's Lesley Campbell, PhD, and her team in the Department of Biology and Chemistry, has identified plants that efficiently cleanse indoor air. This information will be provided to architects and landscape design firms for specifying suitable plants for indoor air infiltration applications.
Loh Architects Associates is using the list for a number of sustainable projects, not only in Canada, but also worldwide. For example, the Datong Cultural Arts and Recreation Centre—a commercial real-estate complex in Shanxi, China—will feature a natural air-refreshing system based on the information compiled by Ryerson's research. This particular project is located in a highly polluted area, so plants with the ability to filter pollutants will be specified.