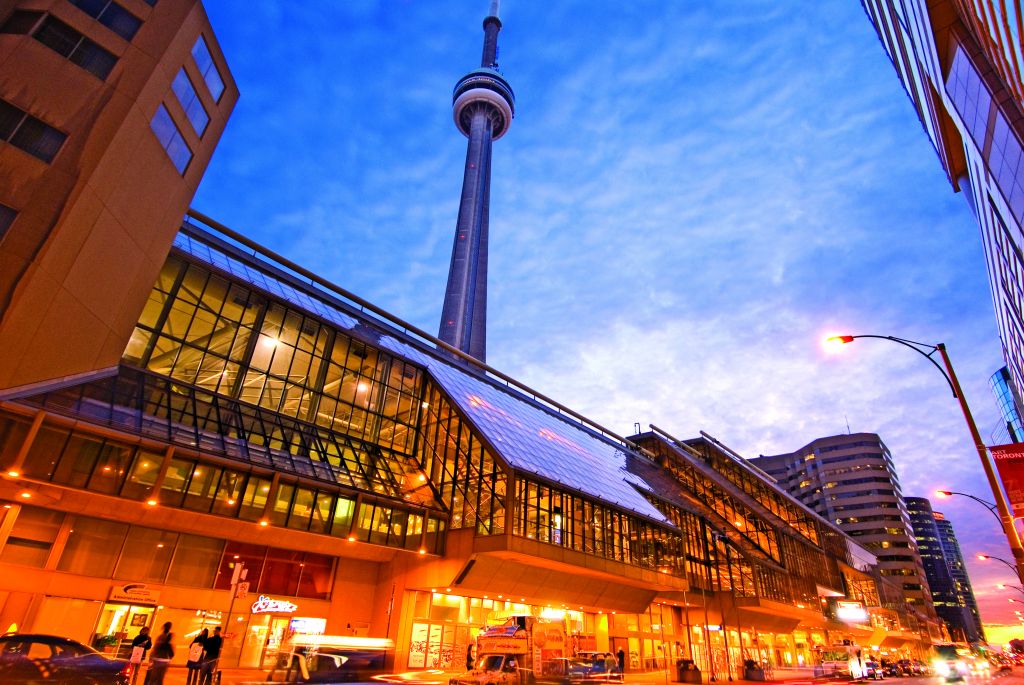 With registration now open for fall's Greenbuild in Toronto, the U.S. Green Building Council (USGBC) is highlighting the host country's impressive track record of striving for sustainability.
The group points out 378 Canadian commercial projects have earned certification under the Leadership in Energy and Environmental Design (LEED) program, with 25 projects achieving the highest Platinum rating. Additionally, more than 2600 commercial projects are currently registered as pursuing certification. (Toronto alone boasts 40 LEED projects, and another 300 in the pipeline.)
Canada's LEED footprint totals 44.6 million m2 (480 million sf). In Toronto, projects range from the world's first certified Starbucks and Financial District high-rises to sports complexes.
"The business and civic leaders in Canada are front and centre in the green building movement, especially in Toronto," said USGBC president Rick Fedrizzi. "Toronto's world-renowned skyline is continuing to evolve and their commitment to designing, building, and operating high-performance, energy-efficient buildings that are healthier for the community and future generations is an inspiration."
From October 4 to 7, the 10th annual Greenbuild International Conference and Expo will be held at the Metro Toronto Convention Centre and Air Canada Centre—the first time the show has taken place outside the United States. However, Canadians are no strangers to the event—last year in Chicago, Canadians made up almost 30 per cent of all non-U.S. attendees.
For more information on registration, visit www.greenbuildexpo.org.