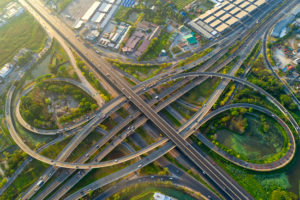 Canada's public infrastructure requires urgent attention in the coming decades to reverse the current state of disrepair, according to the 2019 Canadian Infrastructure Report Card (CIRC).
Released by founding CIRC partners (Canadian Construction Association [CCA], Canadian Public Works Association [CPWA], Canadian Society for Civil Engineering [CSCE], and the Federation for Canadian Municipalities [FCM]), the report provides a timely update on the state of Canada's public infrastructure across all core categories: roads and bridges, culture, recreation and sports facilities, potable water, wastewater, stormwater, public transit, and solid waste.
The Canadian Urban Transit Association (CUTA), Canadian Network of Asset Managers (CNAM), and Association of Consulting Engineering Companies (ACEC) also participated in this edition.
The 2019 report shows a concerning amount of municipal infrastructure is in poor or very poor condition. Infrastructure in this condition represents an immediate need for action, as the rehabilitation or replacement of these assets is required in the next five to 10 years to ensure the services it provides continue to meet the community's expectations.
An even larger proportion of municipal infrastructure is in fair condition. Infrastructure in this condition represents a view of things to come in the medium- to long-term. This infrastructure will continue to deteriorate over the next decade, falling into poor and very poor condition if rehabilitation or replacement actions are not taken.
"Data from the report revealed that Canada's public infrastructure is at serious risk," said Mary Van Buren, CCA president. "It will require rehabilitation and replacement in the next few decades to ensure services provided continue to meet the needs of communities."
CIRC partners are unanimously calling all parties competing in the 2019 federal election to commit to addressing these shortfalls in their respective infrastructure platforms.
The 2019 CIRC findings can be accessed at canadianinfrastructure.ca.