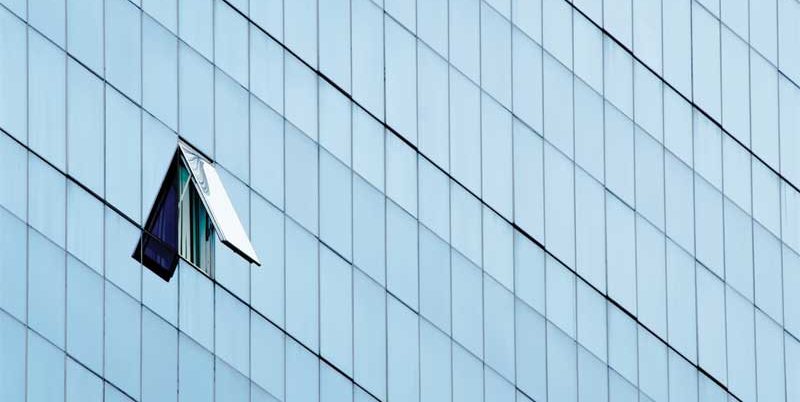 By Chris Van Dongen, B.Arch.Sc., LEED AP, and Paul Carter, B.Arch.Sc., CET
Canada's climate is changing. Projections for the next 30 years all point to warmer minimum, maximum, and average yearly temperatures. However, the construction industry is still working to energy efficiency requirements referencing historic climate data, which do not take this change into account. A building constructed using these code criteria will become less efficient as the climate changes over its life cycle, and will have higher operating costs as temperatures continue to rise.
Of particular interest in this area is the future energy efficiency of buildings with glass cladding, which is becoming increasingly common in many commercial and residential towers. Such glass-clad buildings have relatively lower thermal performance and are likely less resilient to local temperature increases than buildings with predominantly opaque cladding. To identify the potential impacts of this on similar contemporary building types, a study was undertaken in Toronto to review the implications of projected climate change for their compliance with current building codes.
Current code compliance
Ontario Building Code (OBC) requirements for energy-efficient design can be met using one of two compliance paths:
the prescriptive path, which requires designers to follow specific parameters for mechanical, electrical, and building envelope systems; and
the performance path, which requires the designer to create one computer model simulating the designed building's energy use, and another simulating energy use of a 'reference' building constructed using the prescriptive path.
To meet code requirements with the performance path, the simulated energy use of the designed building must not exceed that of the reference building. The performance path allows greater design flexibility, since building systems can be customized to offset other systems' inefficiencies, then verified through energy use simulation.
The prescriptive path allows for a maximum of 40 per cent of a wall area to be glass (i.e. fenestrated), while the performance path allows up to 100 per cent, provided the walls' resultant lower energy efficiency is offset by efficiencies in the mechanical and electrical systems.
While glass-clad tall buildings may meet the OBC energy efficiency requirements under the performance path, this may no longer be the case when the climate has changed in 30 years.

Control the content you see on ConstructionCanada.net!
Learn More.