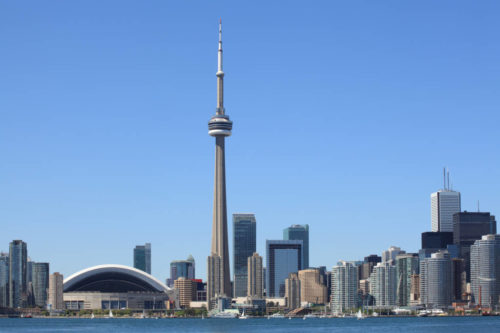 On October 12, the Toronto Green Standard (TGS) was adopted by the city's Planning and Growth Management Committee. This updated municipal building regulation is part of TransformTO, a plan led by Toronto's Environment and Energy Division and The Atmospheric Fund (TAF) that intends to reduce greenhouse gas (GHG) emissions 80 per cent by 2050.
Promoting a zero emissions building framework, TGS sets sustainable design regulations applying to new Toronto developments that require planning approvals. These standards were voluntary when first introduced in 2006 and became mandatory in 2010. TGS was last updated in 2014.
TAF welcomed this building regulation update and its contribution to the zero emissions building framework.
"We simply won't achieve Toronto's 2050 climate target if we continue building as we currently do," says Bryan Purcell, the fund's director of policy and programs. "The new Toronto Green Standard includes a clear path to have all new construction near zero emissions by 2030."
"Committee support…paves the way for climate-friendly new development in Canada's largest city," he adds. "Making new buildings more resilient, more affordable to operate, and nearly emissions-free is a key element of the TransformTO climate plan."