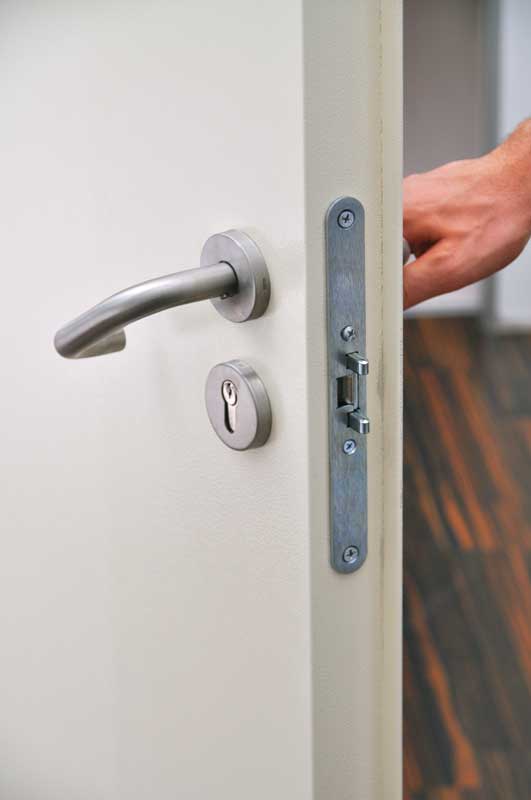 By Michael Tierney
Sustainability and energy efficiency are playing ever larger roles in the realm of commercial building construction, making transparency essential in the manufacturing process of builders hardware. It may seem implausible that sustainability can be measured and quantified when it comes to products such as hinges and door latches, but this is exactly what the Builders Hardware Manufacturers Association (BHMA) endeavours to do.
When selecting hardware for a new building project, it is not always easy to objectively compare products from different manufacturers in terms of their effect on the environment. To help contrast products, specific benchmarks have been established to encourage architects and specifiers to make sustainable choices when selecting hardware.
An environmental product declaration (EPD) is an independently verified and registered document quantifying the environmental impact of a product through its entire life cycle. With the increasing role of certifications such as Leadership in Energy and Environmental Design (LEED v4) and other programs encouraging sustainable building, many manufacturers are issuing EPDs for builders hardware in order to remain competitive. LEED v4 gives extra material and resources points for using products for which an EPD has been created. Whether required by law or the marketplace, sustainability metrics for countless builders hardware products are in demand.
Before a product EPD can be developed, the product must undergo life cycle assessment (LCA). The LCA determines the sustainability of a hardware product, evaluating how:
natural resources are extracted from the environment to make the product;
much energy and other resources are spent in manufacturing the product;
long the product lasts; and
readily the hardware can be replaced and recycled.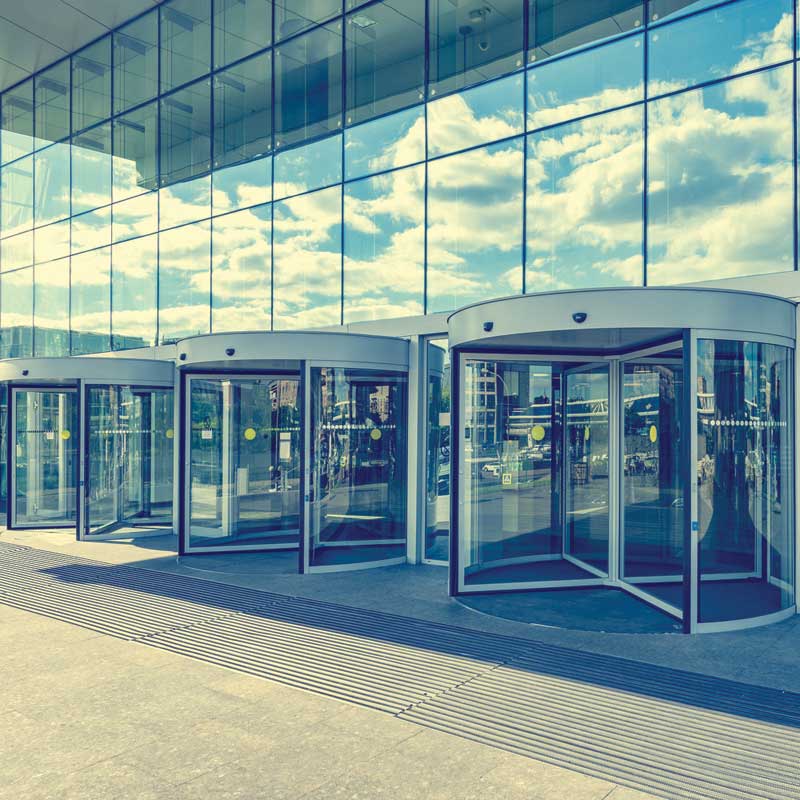 However, before an LCA can be conducted, a set of specific rules, requirements, and guidelines must be developed to determine what data should be gathered about the product and how it should be evaluated during the LCA process. The requirements are outlined in a document known as a product category rule (PCR).
In 2014, BMHA spearheaded the development and publication of the first PCR for North American builders hardware, referred to as UL 9004, Builders Hardware. This PCR was developed by BHMA member companies and other stakeholders worldwide in co-operation with UL Environment (a business division of Underwriters Laboratories). It is currently in use by manufacturers to prepare EPDs for specific hardware products. The book encompasses 26 different product types, including most of the products covered by the ANSI/BHMA 156 Standards Series. Additionally, a separate PCR is expected to be completed this year for revolving doors, power-operated doors, and power-assisted doors. In light of the increased emphasis on sustainability in construction, these PCRs are of utmost importance.
The ABCs of LCAs
UL 9004 is primarily concerned with the LCA of builders hardware products. The German Institute for Construction and Environment (IBU) oversees the creation of PCRs.
In developing UL 9004, BHMA and UL Environment came up with the first PCR with the life cycle of North American hardware products from cradle to grave, including these general stages:
the product and construction process stages (i.e. raw material, supply, transport, manufacturing, construction, and installation processes);
use stage (i.e. use, maintenance, repair, replacement, and refurbishment); and
end-of-life stage (i.e. deconstruction demolition, transport, and waste processing and disposal).
UL 9004 defines the average estimated service life (ESL) of a building in North America to be 60 years. Figure 1, as adapted from UL 9004, provides a good idea of what is covered in the PCR for North American builders hardware. Chapter 1 is concerned mainly with an introduction to the PCR, providing information on its purpose, scope, period of validity, etc. Chapter 2 is concerned with further analysis of the different staging modules (i.e. A1-6, B1-5, and C1-4). Finally, Chapter 3 describes the content of an EPD.
The heart of the builders hardware's PCR is the detailed assessment of the various stages of the life cycle of these hardware products.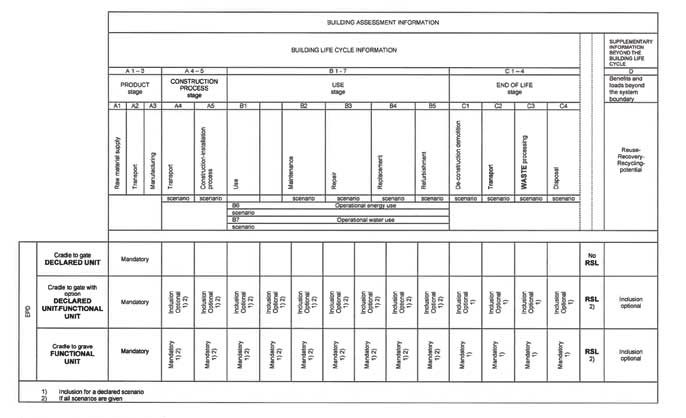 Control the content you see on ConstructionCanada.net!
Learn More.