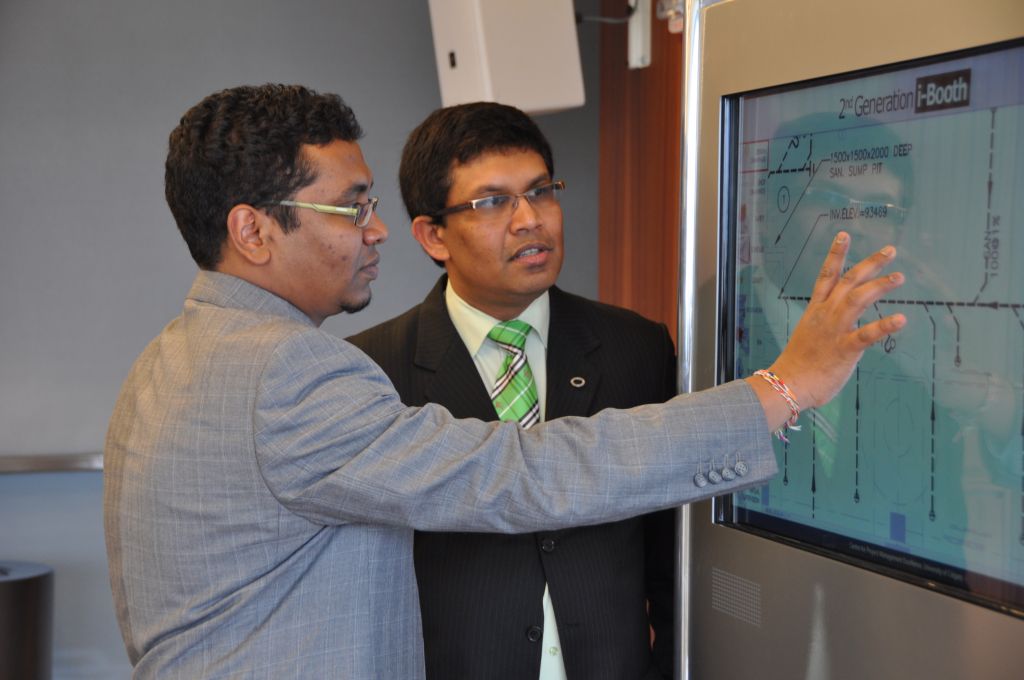 An interactive research project developed at the University of Calgary (U of C) aims to save the construction industry time and money by providing real-time communication.
Developed by U of C students and led by Professor Janaka Ruwanpura of the Schulich School of Engineering, the i-Booth kiosk allows construction workers immediate access to building information management files from anywhere on the jobsite. Some features of the i-Booth include updating design drawings as well as safety and quality specifications.
Currently there are two versions of the i-Booth: a mobile kiosk and a wall-mounted kiosk. The various versions, hardware, and software, were developed by U of C students, including Lahiru Silva who created the project for his PhD. Silva's inspiration for the project was finding a way to improve productivity and digitize the construction site environment to minimize time wasted by ineffective information management.
"It is time for the construction industry to move from pen and paper to digital copies," he told Construction Canada Online.
The latest i-Booth advancement is the ability to integrate the system with a users' smartphone or tablet.
The second phase of the system, unveiled earlier this year, was exhibited this week at Buildex Calgary and the BMO Centre at Stampede Park.