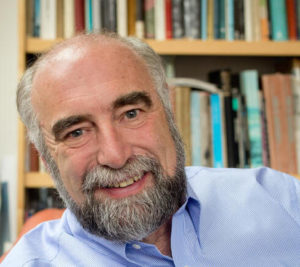 An accomplished architect and professor at the University of Waterloo (U of Waterloo) has been appointed to the Order of Canada.
Rick Haldenby is a professor in Waterloo's School of Architecture. He is a Waterloo graduate and served as director of the School of Architecture from 1988 to 2013. Haldenby is a fellow of the Royal Architectural Institute of Canada (RAIC), and a former chair of the Council of Canadian University Schools of Architecture.
As the founder of Waterloo's highly successful Rome program, Haldenby has conducted archaeological work in Italy, Malta, and Tunisia. He is an expert in Mediterranean archaeology and the design and management of historic landscapes and sites.
Geoffrey Fong, a U of Waterloo professor of psychology also received an appointment alongside his colleague.
Fong and Haldenby will receive their insignias at a ceremony at Rideau Hall. The Order of Canada recognizes people in all sectors of Canadian society for outstanding achievement, dedication to the community and service to the country.