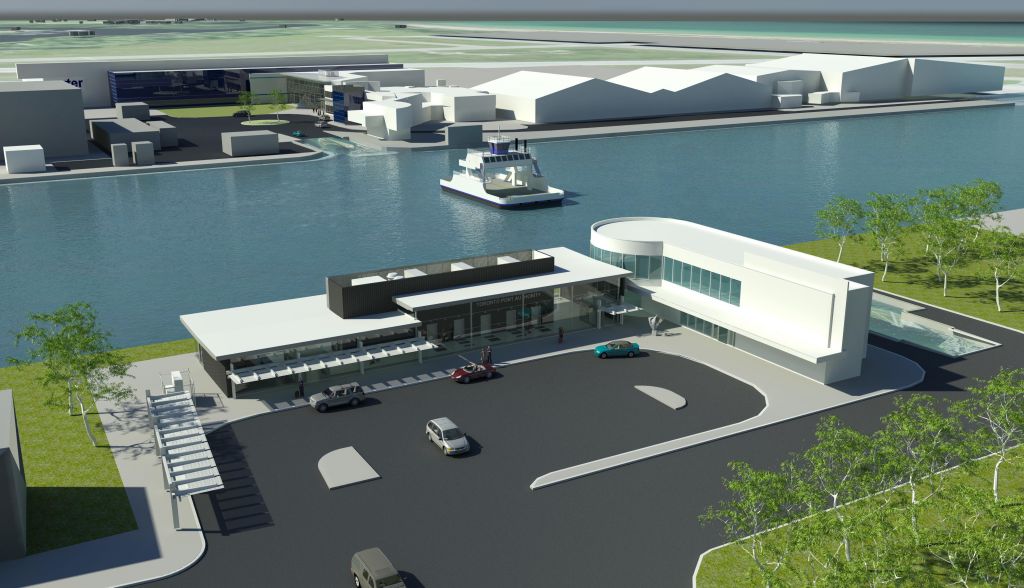 Work has begun on a pedestrian tunnel connecting Toronto's island airport with the mainland. Engineering firm Arup will design the $82.5 million privately funded project to create a 244-m (800-ft) long tunnel providing a route to Billy Bishop Toronto City Airport. (Currently, the only access to the island is via ferry.) The watertight tunnel will be 10 m (33 ft) wide and 40 m (130 ft) below the surface of Lake Ontario.
"It's not easy to create a watertight tunnel 10 storeys deep, under a lake, in challenging soil conditions, while also maintaining a high level of customer service at the airport," said Arup project director David Pratt. "But we have the experience to make it happen."
With construction launched in March and a scheduled completion date of April 2014, the tunnel design will hold a capacity of more than 1000 passengers each hour. Virtual tools will be incorporated into the space, including 3D modelling and simulation, providing a high-quality airport environment underground.
Arup's other tunnelling projects include Lake Mead Intake No. 3 (Boulder City, Nevada), England's Crossrail, and New York City's Second Avenue Subway.