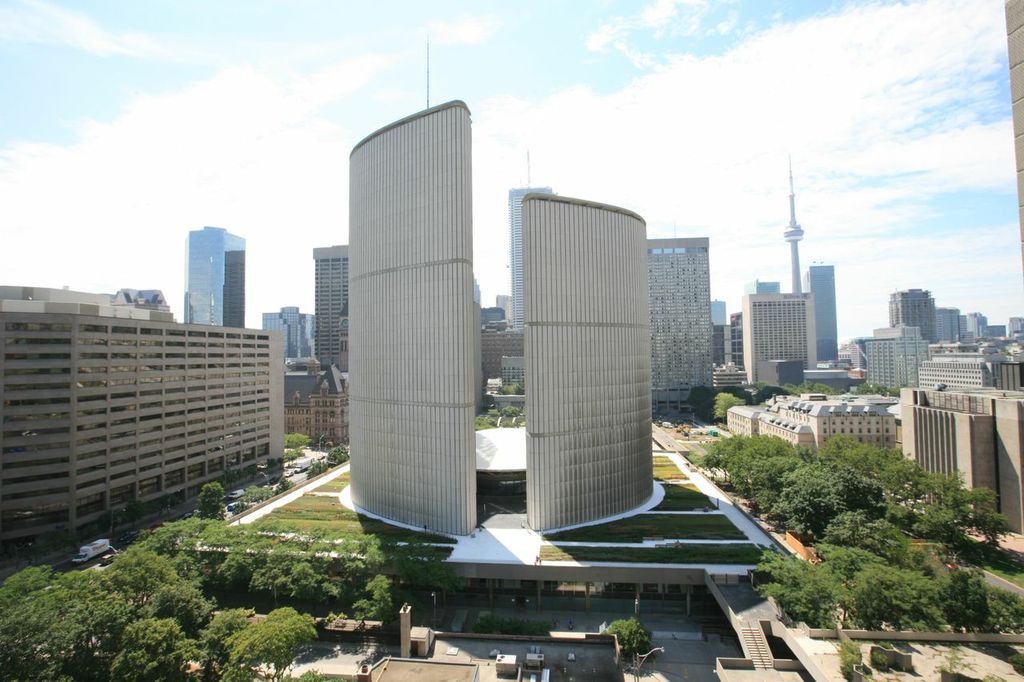 Toronto City Hall's vegetated roof project has earned building envelope contractor, Flynn Canada, a Canadian Nursery Landscape Association (CNLA) National Award of Landscape Excellence.
The assembly contains 3415 m2 (36,760 sf) of green space, designed by Plant Architect and installed by Flynn. It is the city's largest publically accessible green roof with modules containing various grasses, sedums, and perennials grown by LiveRoof Ontario Inc.
Honoured with the Caterpillar Award of Excellence for Commercial Landscape Construction/Installation, the project was the first part of the overarching Nathan Phillips Square refurbishment. The awards program recognizes companies across Canada in categories including landscape design, landscape construction (commercial and residential), and landscape maintenance (commercial and residential).
 "This award acknowledges green roofs go way beyond providing environmental benefits such as storm-water control and reduction of the urban heat island," LiveRoof's Amber Poncé told Construction Canada Online. "Recognition of the green roof installation with this landscaping award of excellence will push the boundaries with additional emphasis on green roof plant selection and design to maximize the esthetic impact of these roofs."