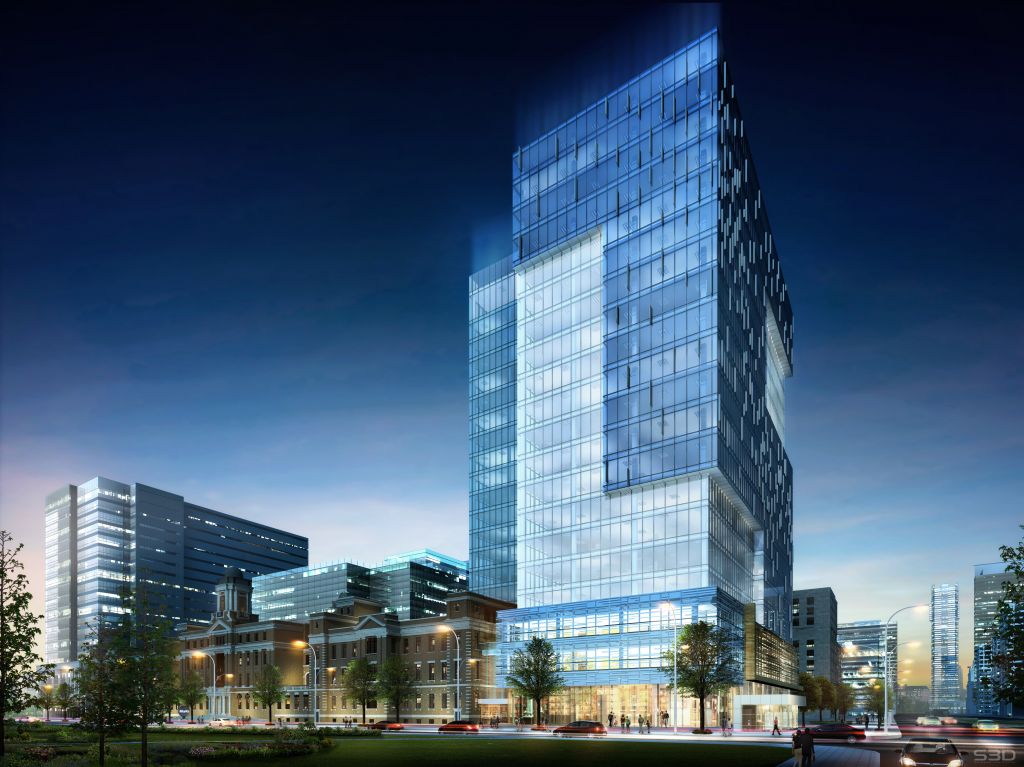 Toronto's MaRS Centre, a focal point in the city's Discovery District, will double its size with the construction of the organization's Phase 2 building.
Designed by Bregman + Hamann Architects and scheduled to open this September, the 72,464-m2 (780,000-sf) structure is targeting Gold under the Leadership in Energy and Environmental Design (LEED) program. The MaRS Centre is home to numerous startup companies using its resources for research and support, as well as ground-breaking research in various disciplines.
"Phase 2 will significantly enhance our ability to help drive Canada's innovation agenda," real-estate management head Dale Martin told Construction Canada Online. "It will double the size of the MaRS Centre, creating more room to accommodate startups and early stage businesses, along with more established firms from a wider range of fields—a mix that will spark innovation and new ideas."
The facility's addition will include 20 storeys of lab and office space, direct connection to Queen's Park subway station, and a 19-m (62-ft) high glazed skylight in its atrium.
Phase 1 of the MaRS Centre, a conversion of the century-old Toronto General Hospital building, opened in 2005. The new phase will be connected to this heritage site through an atrium and concourse.
Some of the sustainable features incorporated into the new design include:
sustainable heating and cooling system;
centrally controlled low-voltage lighting system; and
a thermally broken, high-performance, unitized aluminum and double-glazed curtain wall.
The addition will also allow the organization to expand the available services and resources offered.
"We'll have increased opportunity to locate additional venture capital and provide support services. The expansion will also allow us to add key pieces of infrastructure that are crucial to companies' global success, including high-performance computing resources and educational programs," explained Dale.