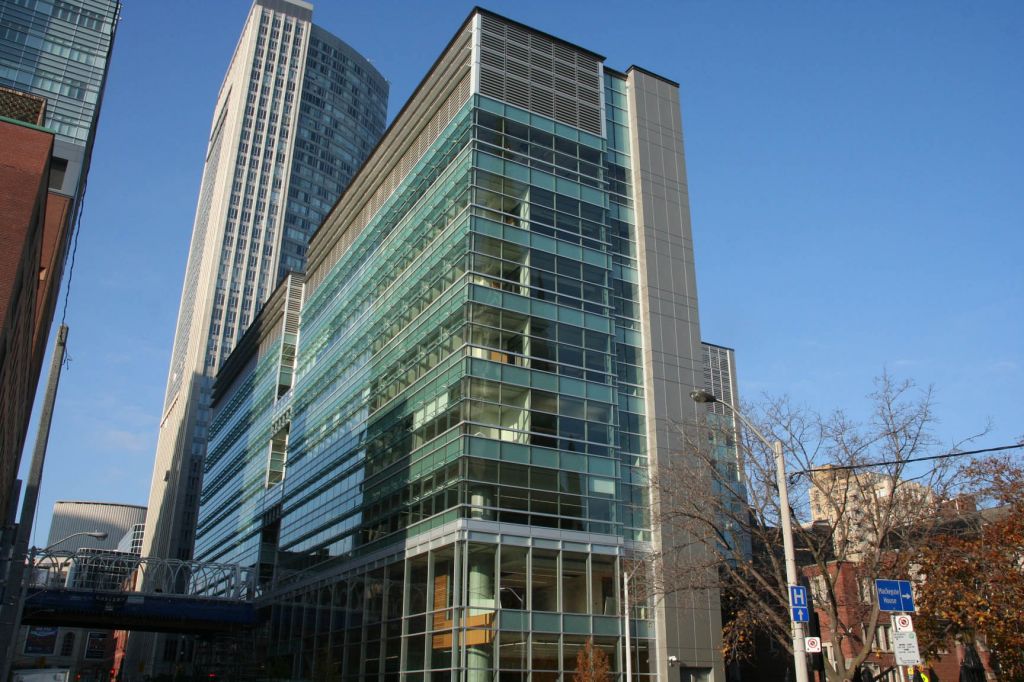 Earlier this month, downtown Toronto's St. Michael's Hospital opened its new Keenan Research Centre and Li Ka Shing International Healthcare Education Centre. They are among the first medical facilities in the world specifically designed to bring together researchers, educators, and clinicians to brainstorm ideas and quickly deliver best practices and research discoveries to patients.
"Combining research, education, and practice creates an incubator or hot-house effect," explained Dr. Robert Howard, president and CEO of St. Michael's. "All areas are able to function more effectively by being near to one another. The result will be a new culture that improves care by changing how we work together, interact, share ideas, set priorities, and deliver results."
Designed by Jack Diamond (Diamond and Schmitt Architects), the 31,435-m2 (335,000-sf) building houses both centres, linked by walkways at several levels, and is connected to the hospital by a pedestrian bridge over Shuter Street. The centres are enclosed by two layers of glass—one to encase the buildings and a second series of glass fins to effectively cool the facilities, especially in the summer months.
The Keenan Research Centre will be home to more than 400 research staff and 92 principal investigators working in 110 offices, 234 cubicles, and 1414 m (4640 ft) of state-of-the-art laboratory benches—the length of 2.5 CN Towers. It will house most of the hospital's research programs and provide researchers with formal and informal opportunities to spend time with clinicians, educators, and other researchers. The research centre is focused on a 'bench-to-bedside' research orientation, carrying questions from the patient into the laboratory and then taking the research discoveries from the laboratory back to clinical educators and to patients.
The building cost $100 million to construct, including contributions from the government—$15 million from Ottawa, $23 million from the province of Ontario, $10 million from the Ministry of Research and Innovation, and $13 million from the Ontario Innovation Trust.