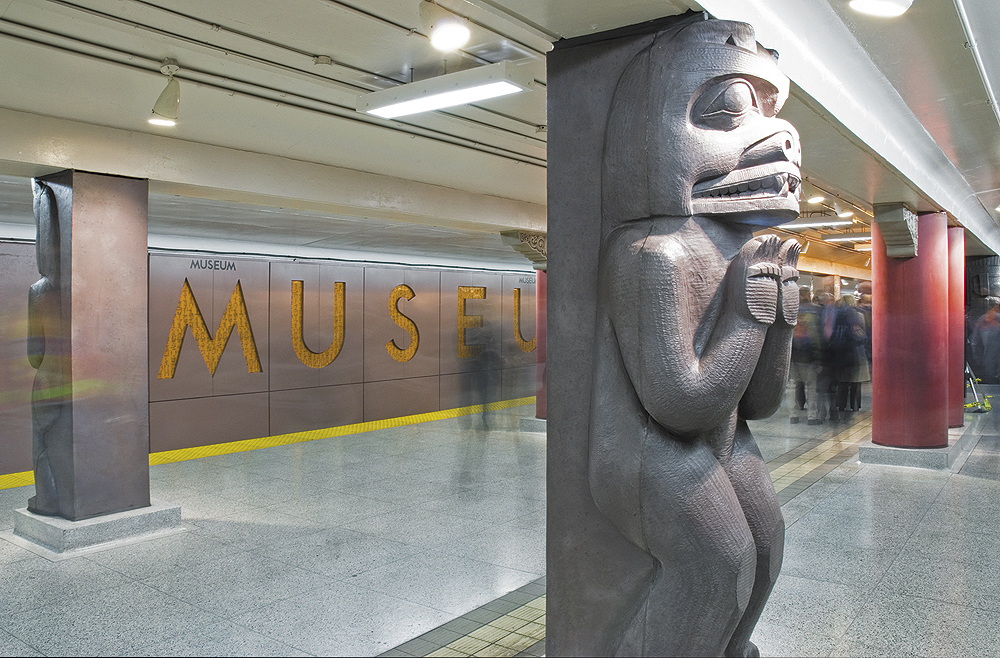 British newspaper, The Guardian, has released its list of beautiful subway stations around the world, and Toronto made the cut.
The Toronto Transit Commission's (TTC's) Museum station was included on the list of visually appealing metro stations. The intent of the list is to draw attention to beauty that is often overlooked, said the publication.
The 45-year-old station was redesigned in 2008 by Diamond Schmitt Architects using artifact inspiration from the Royal Ontario Museum (ROM) and the Gardiner Museum, located aboveground. The archeological columns lining the platform represent iconic load-bearing symbols from Canada's First Nations, Ancient Egypt, traditional Chinese culture, Mexico's Toltec culture, and Ancient Greece.
"To be rated among the top 10 most beautiful subway stations in the world is an honour for Diamond Schmitt Architects and our partners, notably the TTC, Toronto Foundation, and the cultural institutions that participated in creating this dynamic space to engage the public in a new and innovative way," said Gary McCluskie, principal at Diamond Schmitt Architects.
The 2008 redesign also updated wayfinding and lighting, added custom seating, and constructed a wall with hieroglyphics embedded into its metal panels to provide subway riders with visual clues of the building above.
Paul French, Diamond Schmitt's director of communications, says designs that incorporate Toronto's landmarks can boost civic pride and identity while also helping people find their way through the system.
"When you're on the subway immersed in your own thoughts and then look up to see a totem pole looking at you, you suddenly know where you are," French said.