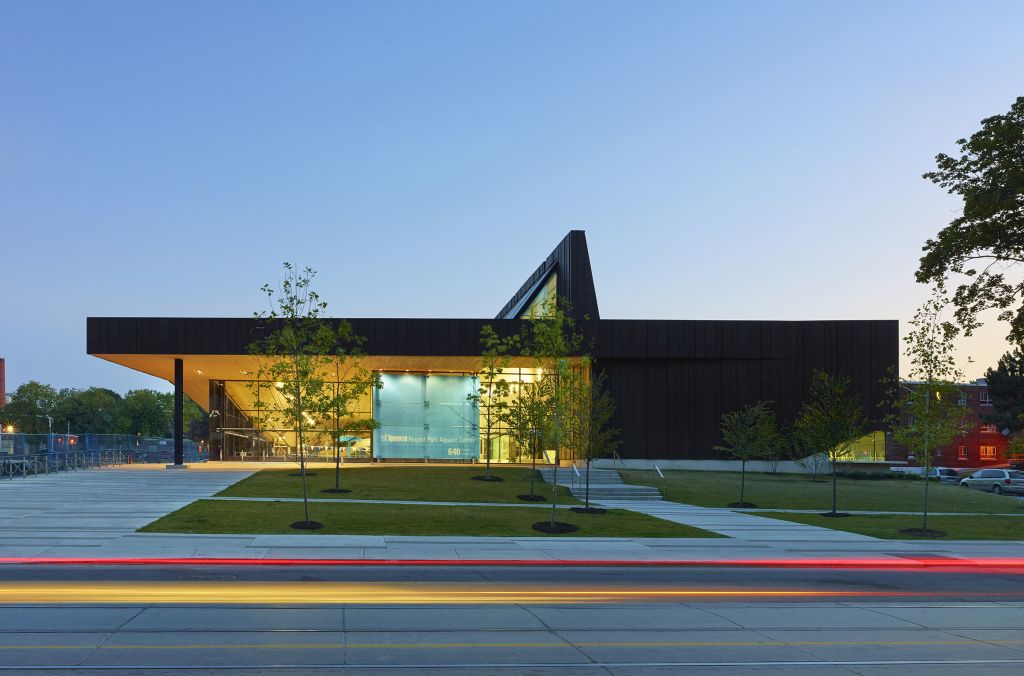 A redeveloped bus terminal, swimming pool facility, and green parkettes were among the winners of the Toronto Urban Design Awards, honouring architects, landscape designers, and students.
Held every other year, the program distributes awards in seven categories:
Elements (e.g. standalone project or art installation);
Buildings in Context–Public;
Buildings in Context–Private;
Small Open Spaces;
Large Places and Neighbourhood Design;
Visions and Master Plans; and
Student Projects.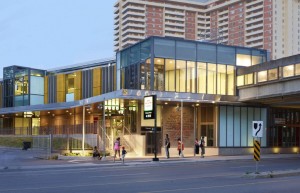 The 125 entries were judged by a jury panel and 28 winners were announced earlier this month—including 11 awards of excellence, 16 awards of merit, and one student award.
"The Toronto Urban Design Awards recognize the work of talented and passionate city builders—whether in design, development, or construction," the city's chief planner Jennifer Keesmaat told Construction Canada Online. "The 2013 award recipients represent a mix of public and private projects that prove we are not only meeting, but also exceeding our expectations in building design, creating unique people-friendly public spaces, and building a sustainable Toronto for the future."
One stand-out project was the Regent Park Aquatic Centre, which earned design firm MacLennan Jaunkalns Miller Architects (MJMA) an Award of Excellence in the Public Buildings in Context category.
"The multi-purpose swimming pool facility anchors the 2.4-ha (6-acre) central park at the heart of the Regent Park revitalization," MJMA's David Miller toldConstruction Canada Online. "This facility provides an important civic amenity to a once marginalized neighbourhood."
The winning projects will be displayed in exhibits across the city until October 11.