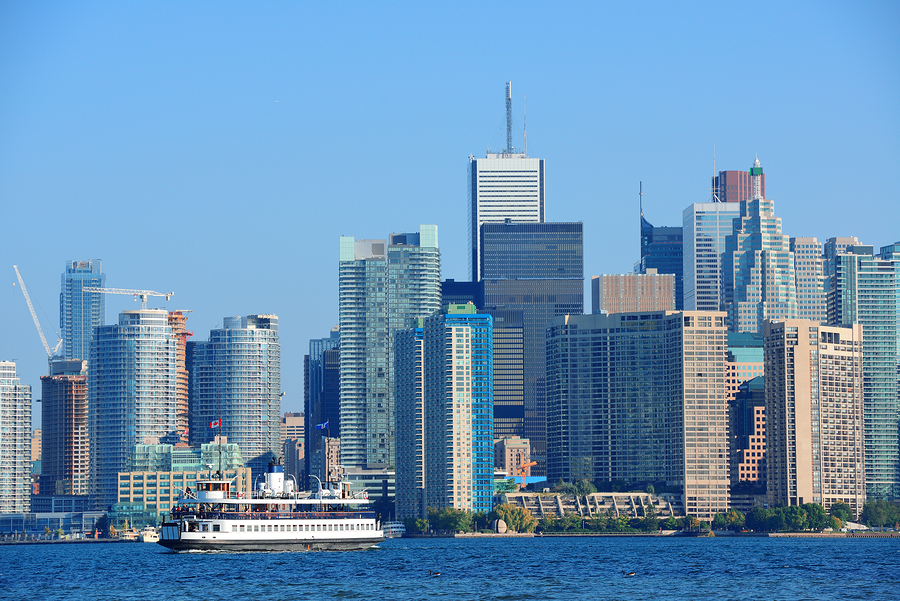 Last month, the City of Toronto introduced a new set of guidelines for the evaluation of all tall building developments.
Tall Buildings Design Guidelines replaces 2006's Design Criteria for the Review of Tall Building Proposals and consolidates the information from the more recent Downtown Tall Buildings Vision and Performance Standards Design Guidelines, released in 2012.
The guidelines aim to unify information regarding how tall buildings are evaluated and designed to fit into the city's landscape positively, rather than in locations where traffic becomes more congested or sunlight is blocked.
The definition used in the document for tall buildings is "buildings with height that is greater than the width of the adjacent street right-of-way or the wider of two streets if located at an intersection." Since street widths vary across the city, the guidelines provide information and rationales for planners choosing building locations.
Additionally, the guidelines include sections focused on:
heritage building conservation;
sustainable design;
balcony measurements;
site analysis; and
building placement.
Click here to access the complete guidelines.