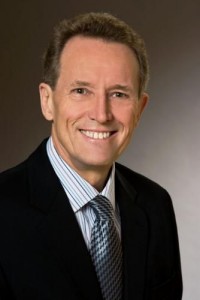 Dr. Jeffrey Packer, the Bahen/Tanenbaum Professor of Civil Engineering at the University of Toronto (U of T), is the newest board member to sit on the Steel Tube Institute of North America (STINA) hollow structural sections (HSS) committee.
A licensed professional engineer in Ontario and the United Kingdom, and a Fellow of both the American Society of Civil Engineers (ASCE) and U.K. Institution of Civil Engineers, he has served on the editorial boards of several journals. Packer's newest role will be to advise board members on various issues relating to steel HSS.
"Jeff Packer is one of the foremost experts in North America concerning the design and use of tubular steel products," said Bill Wolfe, STINA executive director. "His expertise will be a welcome addition to our HSS Board. STINA is also exploring the possibility Dr. Packer may actively contribute to one or more areas of the HSS Committee's new website. We would like to have the opportunity to share Dr. Packer's expertise with other groups that we serve—designers, fabricators, contractors, government officials, equipment manufacturers, and building owners."
Since starting at U of T in 1980, he has undertaken research, development, and consulting work on tubular steel structures. He has been a co-author of several books, and currently serves on several technical committees.