Toronto hospital wins architecture's highest honour
by Katie Daniel | October 3, 2016 12:43 pm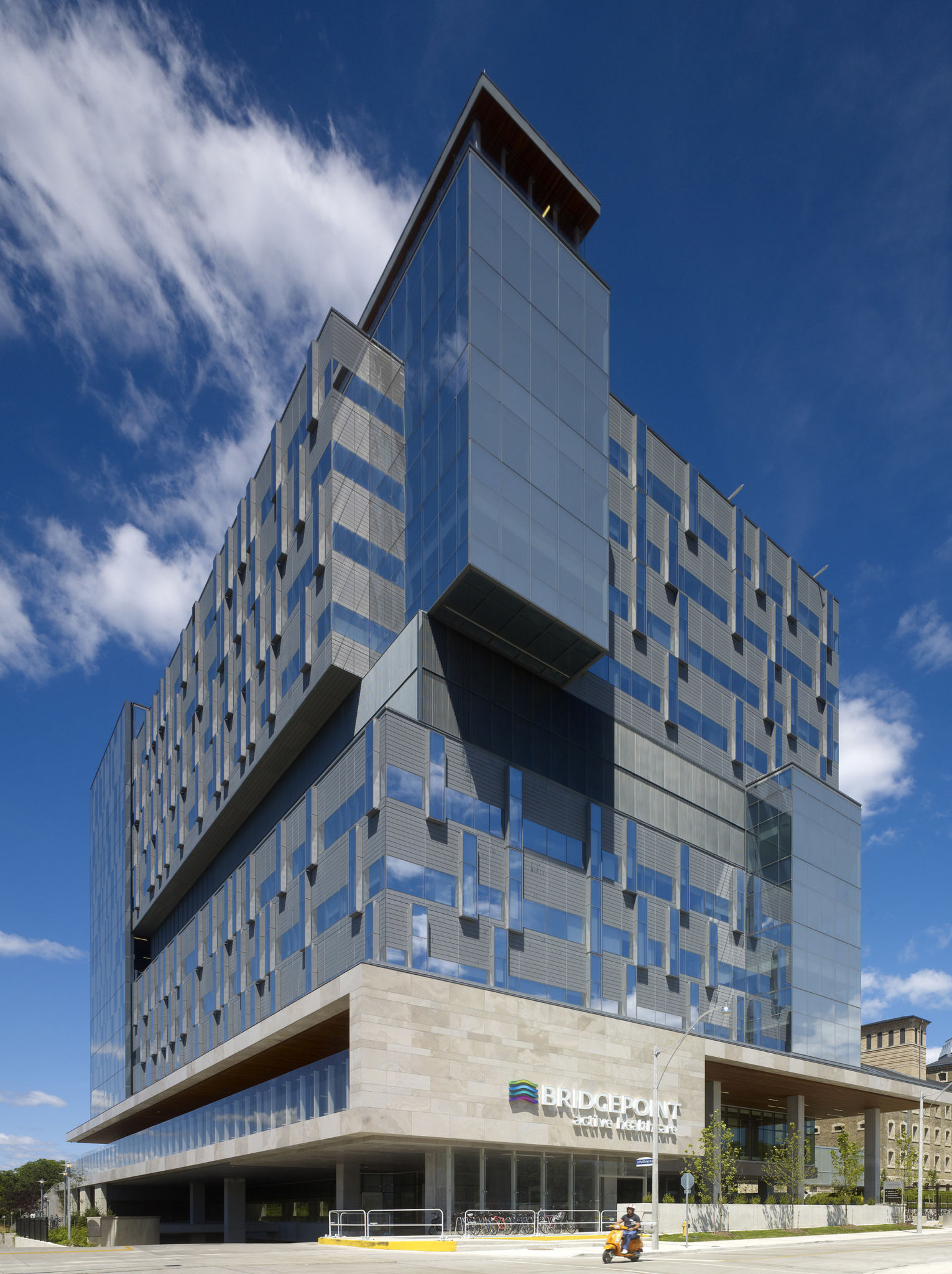 Bridgepoint Active Healthcare in Toronto recently received the Governor General's Medal in Architecture, considered to be the highest recognition for architecture in Canada.
Designed by Stantec Architecture, KPMB Architects, HDR Architecture, and Diamond Schmitt Architects, the key principles of design for Bridgepoint include:
maximizing natural daylight and views;
using natural materials and elements that support individuals as they progress through a gradual rehabilitation process;
designing social and dining spaces that encourage interaction, good nutrition, and promote self-efficacy;
optimizing the therapeutic benefits of access to nature and landscape; and
connecting and integrating the campus with the community.
The 10-storey, 63,174-m² (680,000-sf) facility opened in 2013, but the full site was not complete until last year, which included a landscaped outdoor area for patients and staff. Since then, it has received more than 18 awards.
Marian Walsh, CEO of Bridgepoint, accepted the award from Canada's Governor General, David Johnston, on behalf of the hospital and architects.
"This recognition is very meaningful for all of us who had a vision to create a campus of wellness for our patients," she said. "From the very beginning, our architectural partners understood our patient-centred goals and could not be more proud to share this achievement with them, our staff, and our patients."
The award recognizes outstanding achievement in recently built projects by Canadian architects. For more on these awards, read Architecture projects chosen for Governor General awards[2].
Click here[3] to visit Bridgepoint Active Healthcare's website.
Endnotes:
[Image]: http://www.constructioncanada.net/wp-content/uploads/2016/10/20160921_C7991_PHOTO_EN_778349.jpg
Architecture projects chosen for Governor General awards: http://www.constructioncanada.net/architecture-projects-chosen-for-governor-general-awards/
Click here: http://www.bridgepointhealth.ca/en/index.asp
Source URL: https://www.constructioncanada.net/toronto-hospital-wins-architectures-highest-honour/
---