Toronto firm claims Holcim Award
by mbuckstein | November 2, 2011 8:59 am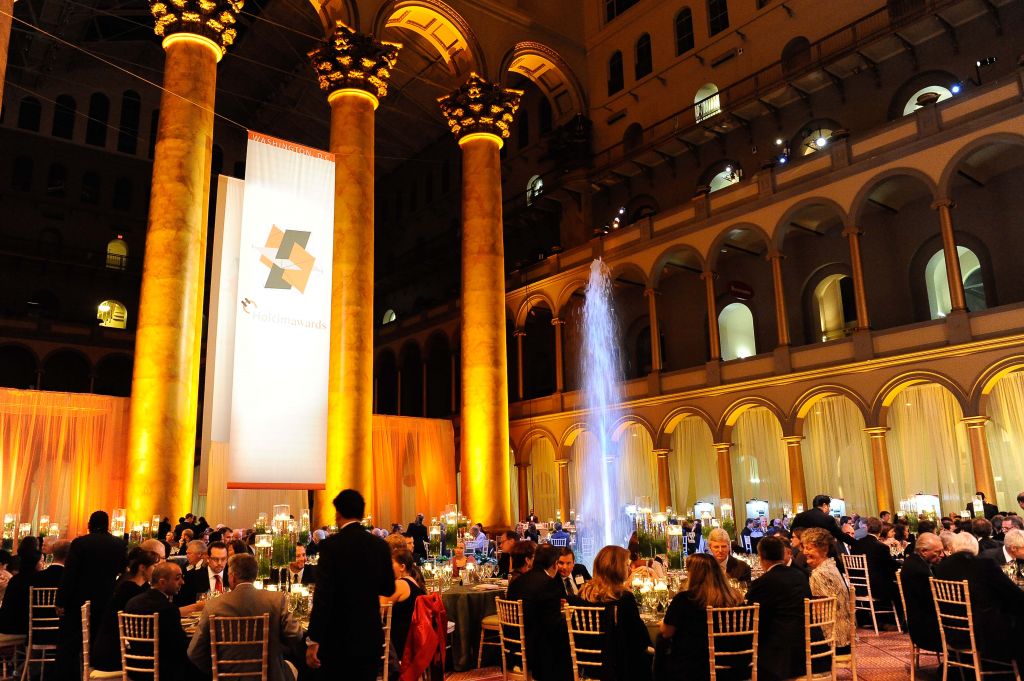 Toronto designers took the top prize at the 3rd International Holcim Awards competition for North American sustainable construction.
At a Washington, D.C., ceremony last month, Lateral Office/InfraNet Lab (Mason White, Lola Sheppard, Fionn Byrne, and Princeton, N.J.'s Nikole Bouchard) were honoured with $100,000 and 'Gold' for their work in envisioning the Arctic Food Network—infrastructure for Inuit communities to strengthen local economies and increase communication.
Head juror Mohsen Mostafavi (Harvard University) hailed the Nunavut project, which comprises food-gathering nodes and logistics networks in Canada's high arctic.
"It includes purposeful interventions integrated without any grand gestures or expensive structures, but instead bridges between the traditions of Inuit and the expectations of the young generation," he said.
'Silver' and 'Bronze' awards went respectively to SwiftLee Office (Los Angeles) for its zero-energy school building and Julie Snow Architects (Minneapolis) for a Van Buren, Me., border crossing into New Brunswick.
Additionally, Holcim bestowed "Next Generation" prizes onto post-graduate students for their work. First place went to Keith Van de Riet (New York's Rensselaer Polytechnic Institute) for a strategy to strengthen coastline mangroves to mitigate flooding and create natural habitat. A Canadian, Przemyslaw Latoszek (University of Toronto), took third for his exploration of the building properties of foam concrete.
Holcim projects must meet criteria of "progress, people, planet, prosperity, and proficiency," showing how greater levels of sustainability can be reached through people-focused designs that include simple adaptation, innovative materials, and clever architecture. On a global scale, the three-year award cycle included more than 6000 submissions, projects located in 146 countries, and $2 million in prizes.
The program is run by the Holcim Foundation for Sustainable Construction, but has no direct link to the Swiss-based cement/aggregate company's corporate side. As a result, candidate projects are not required to feature concrete. Further, many of the winners are not yet built, and remain in the theoretical design stage. Previous Holcim winners have used the prize to help promote their work and lead to actual construction.
"The Holcim award provides a huge catalyst for the AFN project," Sheppard, this year's winner, told Construction Canada Online. "It provides recognition of the issues, challenges, and opportunities in the North, and the role that sustainability places in that environment. And, it enables the project to move forward on several fronts—to travel to the communities, and to begin testing and prototyping some of the hub components."
The top three North American projects will now move on to face the winners of the Africa/Middle East, Europe, Asia Pacific, and Latin America regions. The planet's top projects will be named next year in a ceremony held in Mumbai, India. For more information, visit www.holcimfoundation.org.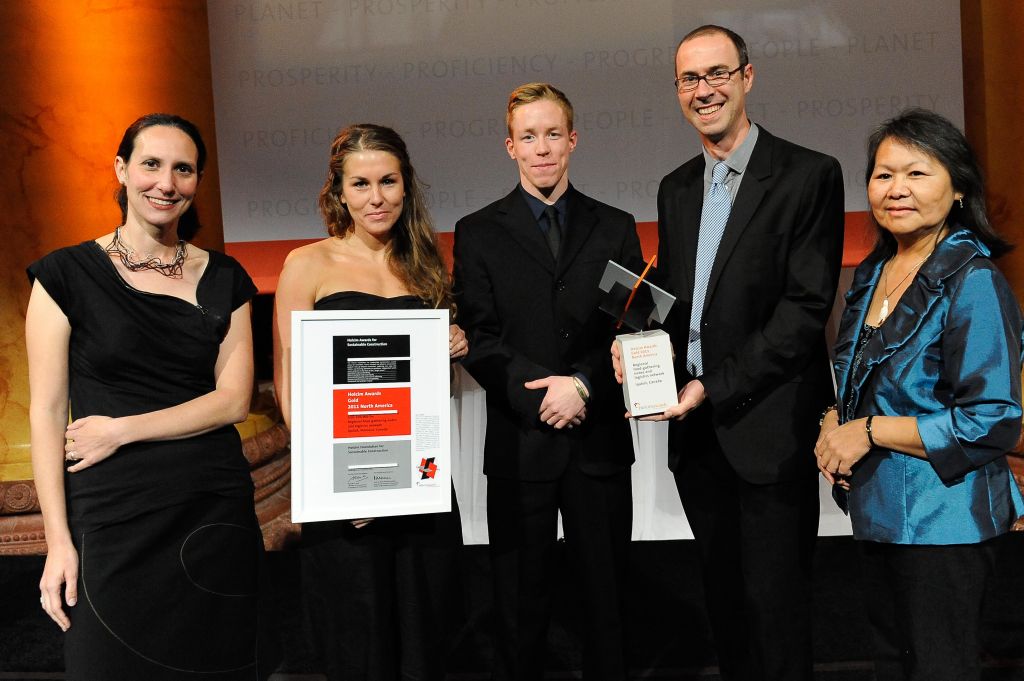 Endnotes:
[Image]: http://www.constructioncanada.net/wp-content/uploads/2014/06/A11_na_misc_Dinner.jpg
[Image]: http://www.constructioncanada.net/wp-content/uploads/2014/06/A11_na_go_Sheppard_Bouchard_Byrne_White_Arnaquq.jpg
Source URL: https://www.constructioncanada.net/toronto-firm-claims-holcim-award/
---