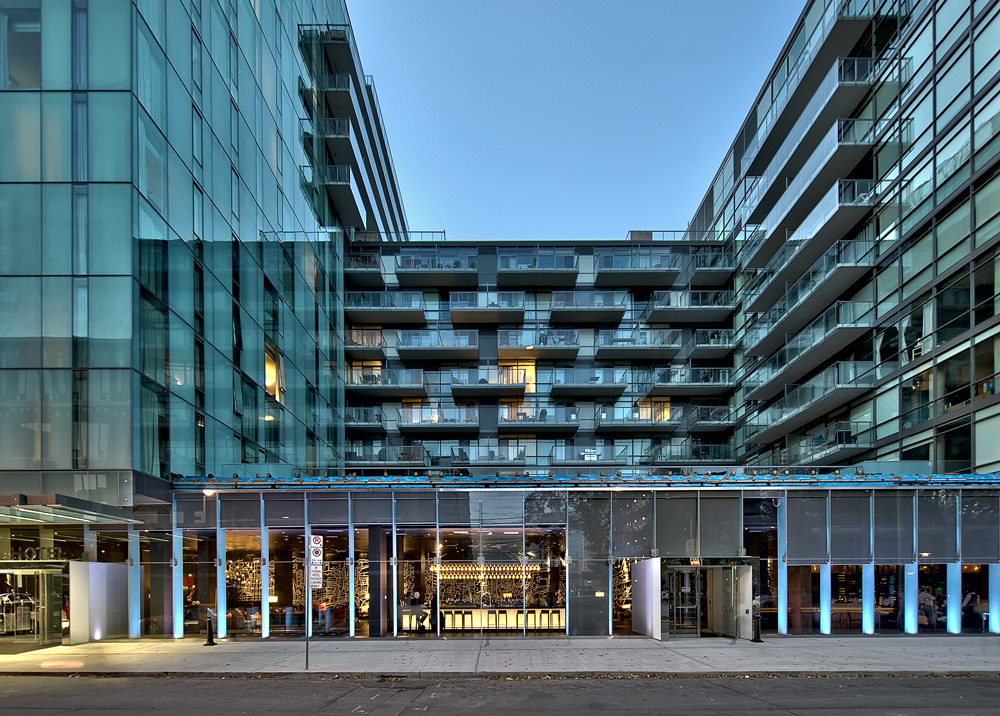 A downtown hotel and residence building was one of the winning projects at this year's Toronto Urban Design Awards.
Organized by the City of Toronto every other year, the awards recognize the contributions of designers and developers who create urban spaces. This year's competition drew 129 submissions in nine categories.
"The number and quality of this year's nominated projects demonstrates a high level of sophistication and excellence in the design and construction of structures throughout the city," said Peter Milczyn, city councillor for Ward 5 Etobicoke Lakeshore, and chair of the Planning and Growth Management Committee. "This enhances the livability, vibrancy, and esthetics of Toronto."
Winning Awards of Excellence this year were:
• Elements: Salvation Army Harbour Lightbox—Diamond and Schmitt Architects (architects), du Toit Allsopp Hillier (landscape architect), The Salvation Army (developer/owner/client);
• Private Buildings in Context–Mid-rise: 60 Richmond Housing Co-op—Teeple Architects, Toronto Community Housing Corporation (developer/owner/client);
• Student Projects: Feed Toronto–Growing the Hydrofields—Drew Adams, Fadi Masoud, Karen May, Denise Pinto, Jameson Skaife (John H. Daniels Faculty of Architecture, Landscape and Design, University of Toronto, MArch/MLA);
• Visions and Master Plans: The Fort York Pedestrian and Cycle Bridge—Montgomery Sisam in association with AECOM Canada and the City of Toronto (ironically, the bridge will not be built as Toronto councillors voted to axe the project); and
• Public Buildings in Context: Toronto International Film Festival (TIFF) Bell Lightbox—Kuwabara Payne McKenna Blumberg Architects (design architect), Kirkor Architects & Planners (architect of record), Toronto International Film Festival King + John Festival Corporation c/o The Daniels Corporation (developer/owner/client).
For more on the awards, visit www.toronto.ca/tuda.