Toronto becomes continent's new high-rise capital
November 21, 2012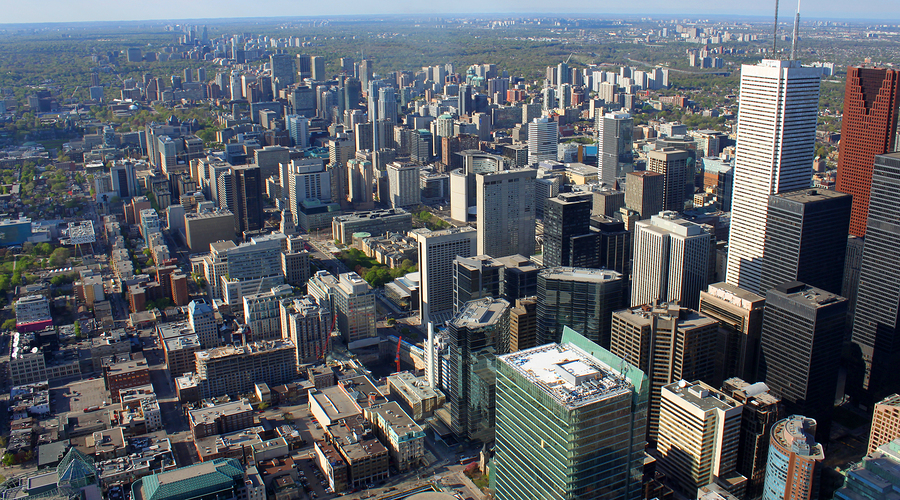 Toronto currently has the greatest number of high-rises and skyscrapers being constructed in North America, significantly surpassing all other major cities.
According to data collected by Emporis, a global building information database, the city currently has 147 high-rise and skyscraper projects being constructed. The growing number of buildings is being attributed in part to the local condo-building boom.
"About 80 per cent of the high-rises and skyscrapers that are currently under construction are used as condominiums," Emporis' Jana Assmann toldConstruction Canada Online.
At this time last year there were 132 high-rises and skyscrapers under construction in Ontario's capital, so the trend is still climbing. Although building is seeing an increase, New York City still has the most high-rise structures in North America with 6009; Toronto's current total is 2501.
The remaining North American cities making up the top 10 are:
Vancouver;
Montréal;
Chicago;
Calgary;
Miami;
Boston;
Ottawa; and
Richmond, B.C.
Data collected also includes office buildings and hotels. Emporis defines a high-rise as a multi-storey building of 35 m (115 ft) or more, or 12 to 39 storeys. Skyscrapers are classified as buildings of 40 or more storeys.
Endnotes:
[Image]: http://www.constructioncanada.net/wp-content/uploads/2014/06/bigstock-Toronto-Cityscape-5062527.jpg
Source URL: https://www.constructioncanada.net/toronto-becomes-continents-new-high-rise-capital/
---