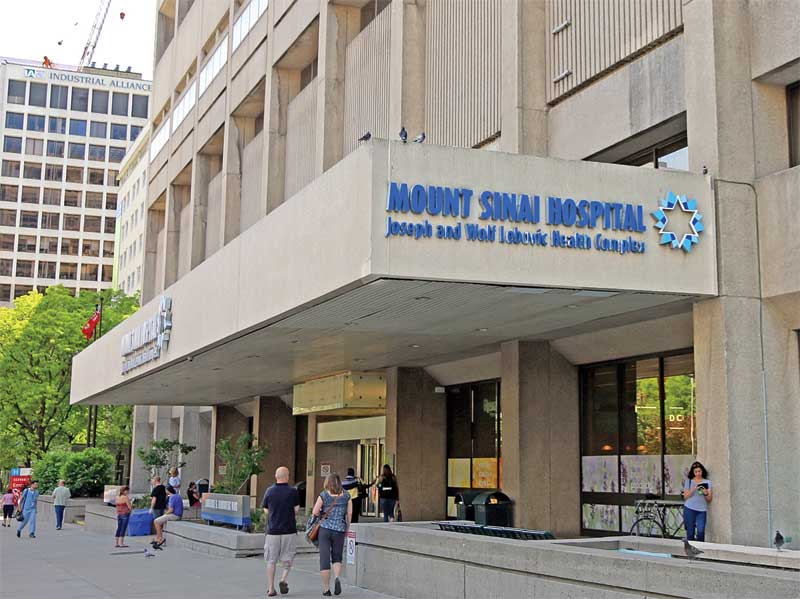 Healing the wind tunnel effect
Toronto is known for its cold and blustery winter months. Prior to February 2016, Mt. Sinai Hospital's employees, patients, and visitors often had to endure freezing wind tunnel conditions within a street-level entrance corridor linking University and Murray Streets. Wind conditions could be so severe, those using a smaller, employee-designated swinging entrance could sometimes not manually open that door.
"On the hospital's main floor," explained Tony Khouri, the hospital's vice-president of facilities and capital development, "there is a long corridor between University and Murray Streets. Formerly, we had double sliding doors at each entrance, and because of the high foot traffic we had lots of problems with blasts of cold air running up and down the corridor."
The corridor not only connects the two streets to the main entrance of the hospital, but also has retail and other shops located along it length.
The hospital engaged an expert about renovating the entrances, and the consultant recommended installing revolving doors to stop the infiltration of air. One issue to overcome was throughput.
"Compared to other hospitals, we have a high number of users for these entrances, averaging 1000 per hour," said Khouri.
Mt. Sinai installed a 5-m (16-ft) diameter, dual-wing revolving door at Murray, the larger of the two main entrances (Figure 4). This entrance is more accessible for patients arriving or leaving by car, and can accommodate wheelchairs and patients on stretchers. The smaller entrance, University, is accessed up a flight of stairs and has been fitted with a 3.5-m (12-ft) diameter, two-wing door. Both entrances also maintain one set of push-button activated sliding doors alongside the revolving doors to conform to Accessibility for Ontarians with Disabilities Act (AODA) and for emergency egress. A third, 2.5-m (8-ft) diameter, four-wing manual revolving door is installed at the employee entrance, thereby eliminating the 'stuck door' problem.
Due to the relatively large size of its two compartments compared to three- or four-wing doors, the selected revolving door can channel a high capacity of traffic while having a fairly small footprint.
"We try to monitor the sliding door use as much as possible, but we still have some gusting issues," said Khouri. "The revolving doors are the best solution, given our space and property limitations, and these entrances have cut our wind tunnel effect by 60 to 70 per cent. I believe the revolving doors are the biggest factor in that improvement. They are of good quality, they're superior to regular doors, and they are helping us achieve our entrance and comfort goals."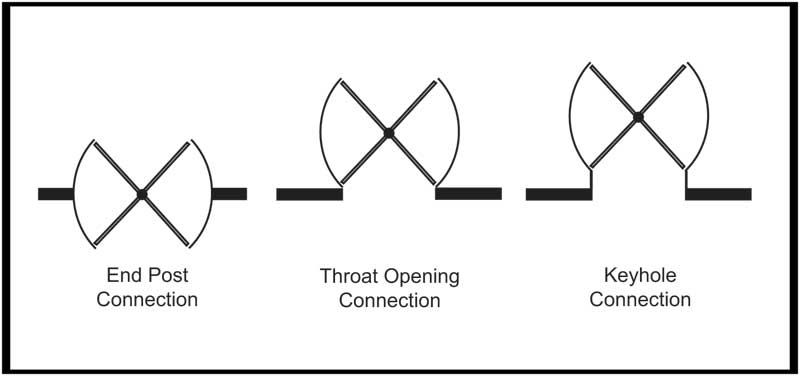 However, what is right for Mt. Sinai may not be right for every building project. In addition to energy and air infiltration, what considerations must design/construction professionals make when selecting an appropriate revolving door?
Key elements of revolving door design
A building's entrance is its calling card—its first contact with visitors—and its design is critical to its success. To specify the right revolving door for a given project, several factors must be considered.
Connections to the building
Revolving doors can be connected to buildings at the midpost, throat opening, and in several 'keyhole' configurations including standard, double-bent glass, and angled (Figure 5). The common connection used is the midpost. However, since half the door protrudes beyond the building envelope, it is not recommended where pedestrian space is limited or without a protective building overhang. An interior keyhole may be used when the lobby is large enough the door will not encroach on a nearby elevator lobby, stairs, or escalators.
With an interior throat opening or keyhole connection, a door is completely mounted into the interior of a building and no part of the door itself is exposed beyond the building envelope. This eliminates any rain or snow accumulating atop the door and greatly reduces accumulation inside it. It also benefits useful life and reduces the amount of maintenance needed. Finally, an interior-mounted door creates a mini overhang or awning effect that protects users from rain or snow as they enter the door.

Control the content you see on ConstructionCanada.net!
Learn More.