Electronic closers
Fire doors may not be held open mechanically, but electronic closers may be used on fire doors to hold the door open and automatically close the door when a signal is received from the fire alarm or smoke detector. A door with this type of closer is called automatic-closing, while a door closing each time it is opened is called self-closing.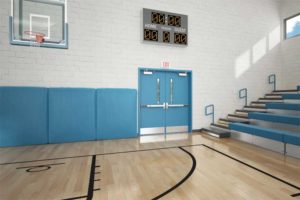 Automatic operators
Low-energy automatic operators are used where a knowing act, such as a push button, is used to automatically open the door. They are required by code to open the door slowly and with a limited amount of force.
Electro-hydraulic systems
These are designed for manual opening applications where there is occasional need for automating the door to allow easier access for building occupants or to meet code requirements. Electro-hydraulic operators combine a conventional heavy-duty door closer with a low-energy automatic operator.
Electromechanical systems
Designed for more frequent automatic use, these operators are often used on cross-corridor doors and other often-used openings in hospitals. These operators are designed for applications where automatic operation is the primary need.
Pneumatically powered systems
These are great for use in areas where electrically operated devices are not convenient or permitted. The pneumatic operator consists of a heavy-duty door closer for manual operation and a pneumatic automatic operator to power the door when required. Power for the operator comes from the in-house air supply or a compressor furnished with the operators. These operators are silent when the compressor is installed in a remote location, making them ideal for use in libraries, churches, hospitals, and laboratories.
Protect the door
Many products are available to protect the door, an important step in the specification process.
Plates
Protection plates, including mop plates, kick plates, stretcher plates, and armor plates, are used to protect a door from wear and tear. In institutional or high-abuse and high-use applications, it is best to specify the proper plates to help prevent damage.
Stops and holders
Door stops prevent doors from coming into direct contact with walls or other adjacent surfaces. Common stops include wall stops, floor stops, and overhead stops.
Overhead stops and holders should be used in locations where wall stops and floor stops are unsuitable. Some door closers are available with built-in stops, which work well for some applications, but the backcheck feature of a door closer is not a substitute for an auxiliary stop.
Gasketing and thresholds
Gasketing and thresholds may be used to restrict airflow, smoke infiltration, sound, light, and temperature. Gasketing is installed at the head and jambs of the door opening. Thresholds and sweeps are installed at the bottom of the door.
Conclusion
In the author's experience, some architects and specifiers enjoy writing hardware specifications. Others are overwhelmed by the amount of products, code requirements, and terminology that come with the territory. Whether one writes their own specifications or work with an architectural hardware consultant, knowing the jargon for door hardware will help ensure the next project is safe and secure.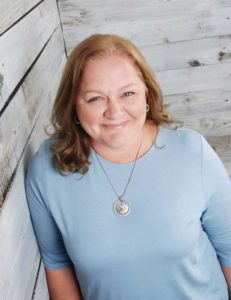 Lori Greene, DAHC/CDC, CCPR, FDAI, FDHI, is the manager of codes and resources for Allegion. She has worked in the industry for more than 30 years, including more than 20 years as a hardware consultant writing specifications. Greene is a member of CSI, the Door and Hardware Institute (DHI), the International Code Council (ICC), the National Fire Protection Association (NFPA), and the Builders Hardware Manufacturers Association (BHMA) Codes and Government Affairs Committee. Greene blogs at www.iDigHardware.com and can be reached via email at lori.greene@allegion.com.

Control the content you see on ConstructionCanada.net!
Learn More.