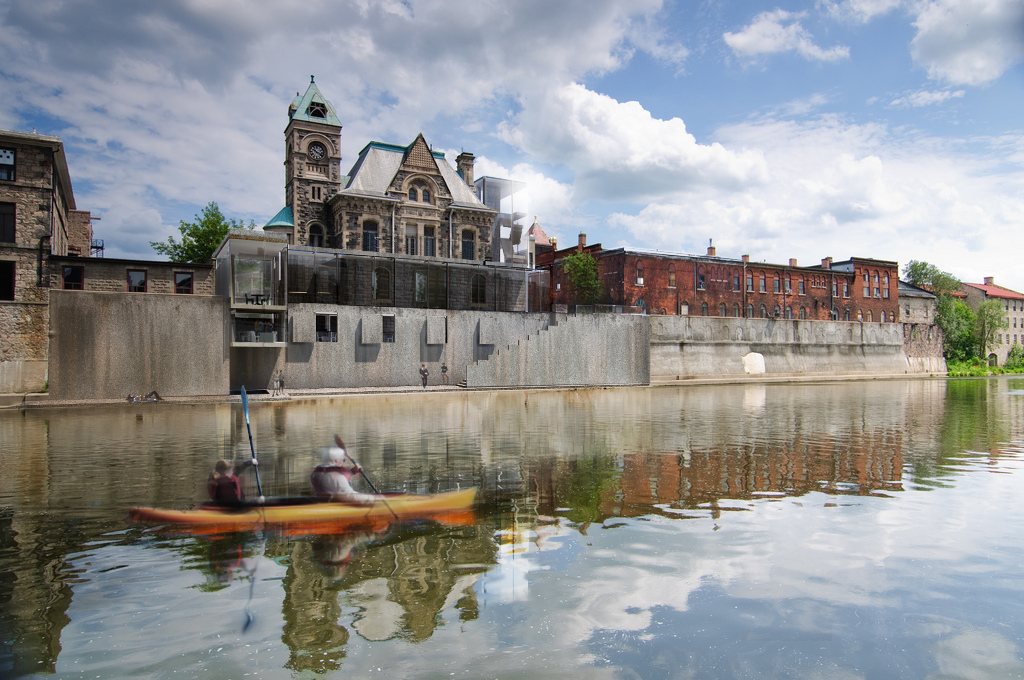 At the CSC Conference in Kitchener last month, a student competition to renovate the Galt Post Office (an actual heritage building) with a hypothetical restaurant let emerging design professionals to show their skills with architecture, building materials, and construction documentation. Hosted by the association's Grand Valley, Hamilton/Niagara, and Toronto Chapters, the contest was won by 'Touch'—the team of Sheldon Froc, Evelyn (Shuang) Wang, and Emma Kamermans (pictured at the end of the article).
In the competition, summarized at www.cscdesigncompetition.com, participants demonstrated knowledge in diverse aspects of construction, including the incorporation of specifying resources like MasterFormat. Entries came from the University of Waterloo, Toronto's Ryerson University, and Sheridan and Conestoga Colleges (Oakville and Kitchener, respectively).
Winners were announced at the conference's Connections Café by Cathie Schneider, chair of the Grand Valley Chapter. (Schneider also received a Program Director's Award for her efforts in organizing the competition.) The various designs for the old Galt Post Office were displayed around the room, and the space was packed with conference delegates to hear the winners being announced. (A video is available at http://www.ustream.tv/channel/csc-design-competition.)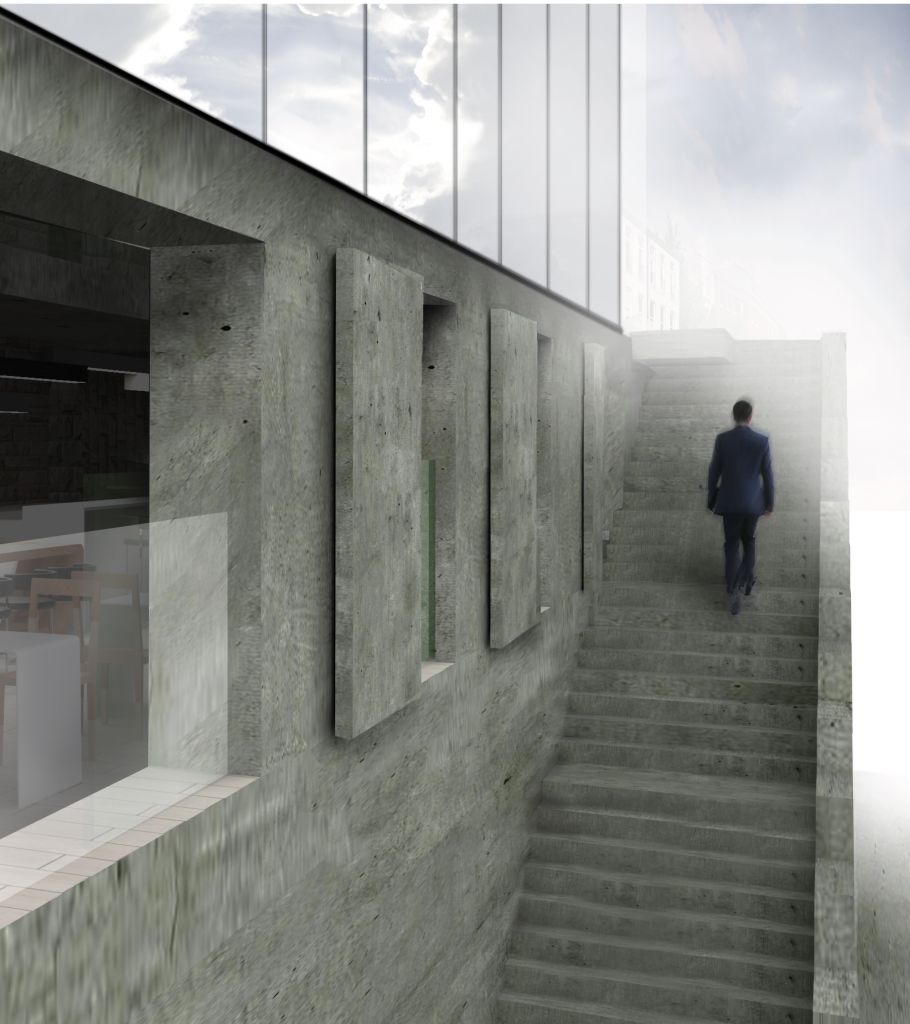 The winning team found out about the competition through a vertical studio at Ryerson. Froc and Kamermans have finished their second year of interior design there, and both have a background in architecture technology. Wang is also at Ryerson; she is an active International Baccalaureate fine arts student who decided to pursue her artistic passion in the field of interior design right after high school.
The team says its entry was based around the ideas of "touch and tangency."
"The existing building was so beautiful and holds such a deep part of Canada's heritage—we wanted to enhance that, not cover it up," Froc told Construction Canada Online. "The linear extension on the north side of the site acted as a tangent line that almost touches the tower. This piece also acted as a visual reconnection from the street to river and was the main gesture driving our design."
Part of the goal was to bring the community back to the Grand River, which has been cut off by floodwalls. It features a ramping system to take people through the south of the site down to the water, along with views from inside the space.
"All the views within the extensions are inward-looking, and really do draw people's focus into the existing building. Smaller details, such as the interior restaurant's ceiling, fit into existing features to enhance them, not cover them up. There is so much history in the building and we wanted to emphasize this," Froc explained.
The existing post office's exterior walls were all kept intact, but became interior walls—it was important for the team to have people be able to touch the original assemblies, allowing a tactile experience. The project also uses local, natural materials to ensure a modern-looking building can interact with historic surroundings.
The project's location along the Grand brought forth the biggest challenges, Froc said.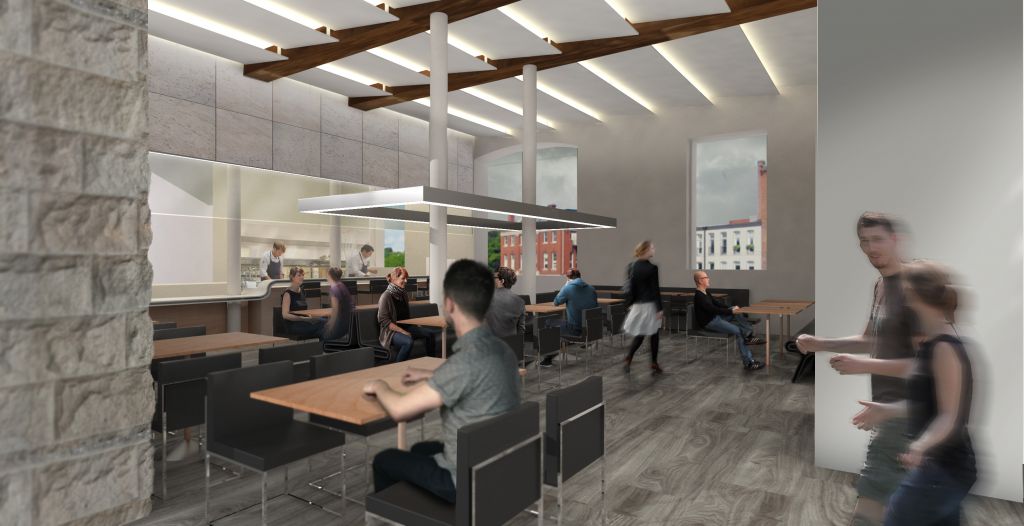 "The biggest challenges were definitely working under the constraints of the floodwall. It took a lot of brainstorming to figure out how we could not just have our design sit above and behind it, but rather fully incorporate it into a holistic design. There are a lot of sketches, chalk renders, and models that went into the process," he said. "I think we were all surprised at how much we were able to learn through the process. For us, it wasn't just a design competition—it was an opportunity to really push us creatively and technically."
Kamermans also said the team overcame challenges of scale.
"A big challenge was scaling down. We had initially created a complex program, with many different parts all working in relation to each other, which developed into large volumes and an inefficient use of space. But when we stripped our project down and focused on one reoccurring theme—tangency—it seemed as though every decision after that came to us so easily," she said. "At that point we barely had to have any discussions because, quite simply, everything just made sense.
The competition was a learning experience for the winners.
"We definitely all learned a lot more about the building code," Froc said. "Also, we were trying some things that involved innovation in construction. We had to figure out ways to hold up our squared glass ceiling, panelled roofing systems, and the floodwall openings. There was a lot of research that went into the larger-scale construction, but also into the human scale of how people will actually interact with the spaces we were creating. I think this is where we learned the most."
"We can certainly be proud of how far we came from the initial development phase to the final submission," Kamermans agreed. "In that time, the project became so refined—architectural features and construction details started to clearly demonstrate our abstract concept of tangency."
As the only team member able to attend the Connections Café announcement, Kamermans also had positive words about CSC.
"Everyone there was so quick to meet the students, ask about their work, and share their own knowledge and expertise. After we had won, there was a whirlwind of people coming over to say congratulations. It was incredible and very humbling being surrounded by such a supportive community," she said.
"I've participated at a variety of different design trade shows and exhibitions and found it refreshing being involved with Construction Specifications Canada," Kamermans continued. "Placing first in the design competition was ultimately rewarding because of its association with CSC, who acknowledged us for our technical skills and detailing before they did esthetics.
The competition's winners split a prize of $2000. The other four finalists—all of whom were given CSC memberships—included:
second-place ($1000): Musikhaus-The Cambridge Centre for Sound Arts (Erica Carmichael, Edith Chan, Martha del Junco, and Daniela Rodrigues Sanchez);
third-place ($500): Strata (Norain Chang, Emma Hannaford, and Pallavi Rao)
fourth-place: Post Office at Galt (Jamie Banks); and
fifth-place: Taste+See (Agnes Chow, Faezeh Ehsani, and Kexin Zhang).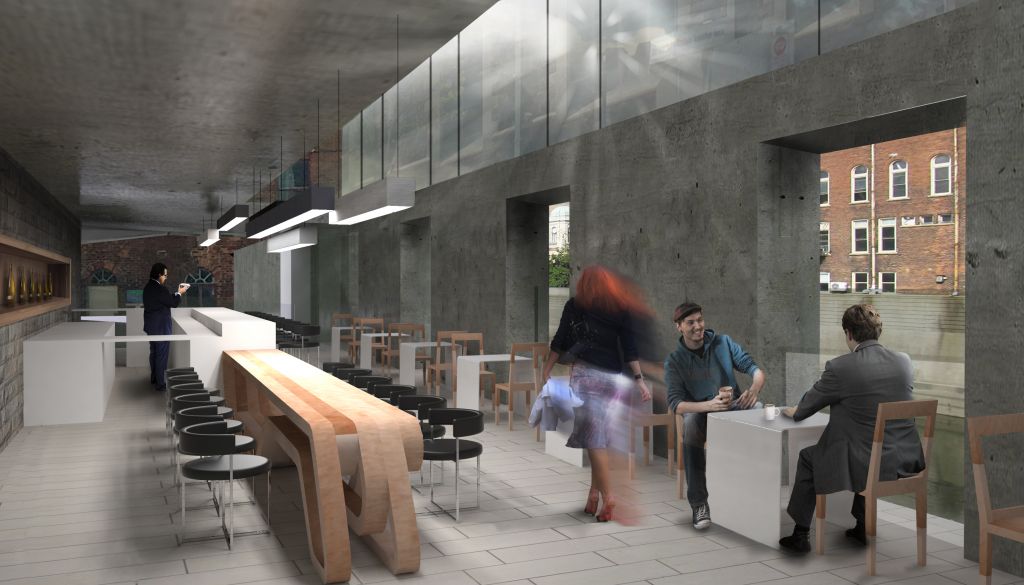 As for what the top team will do with their winnings, Kamermans had purchased a ticket to England to attend the University of Brighton's interior architecture graduating show to see former classmates. Wang's prize money was also going to something design-related, but of a slightly different nature.
"One week before the deadline, we were working on our final panels in our studio. Sheldon brought Starbucks drinks, and left a Venti of water in between our laptops. I accidentally knocked it over while I was tilting my screen. Luckily, both Emma's and my laptops survived the flood, but Sheldon's Mac was ruined," she said.
"We ended up losing at least 40 per cent of our final files and had to start over. Although it was an accident, I felt horrible and offered to pay half the repairs. I wasn't working at the time, so I had to borrow $500 from my parents," Wang continued. "Now, I can finally pay them back."

Control the content you see on ConstructionCanada.net!
Learn More.