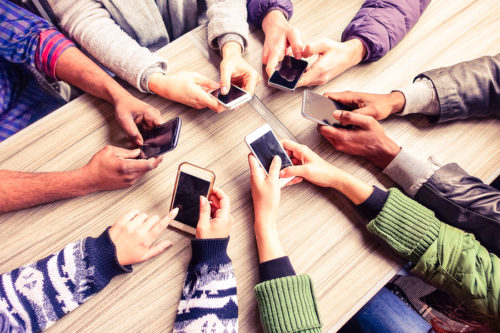 Except as a tool to connect with one another or conduct research, how important can Wi-Fi really be to design/construction professionals? Thanks to a new innovation from B.C. expert Stefan Storey, the answer seems to be 'very important.' Storey, who possesses at PhD in resource management and environmental studies as well as a master's in mechanical engineering, has created a system that adjusts ventilation according to the number of Wi-Fi users in a space.
"Every day, thousands of smartphones, laptops, and tablets connect to the Wi-Fi network at University of British Columbia (UBC)," says Storey. "Our software anonymously counts the number of wireless devices in each room and passes the counts on to UBC's building control system, which then adjusts airflow through the relevant building, practically in real time."
In other words, Storey's 'smart' system can customize the airflow coming to a room according to need, increasing it when the space is very full (such as during a lecture) or decreasing it during off hours. When the system was tested for a year at the university's Irving K. Barber Learning Centre library, it not only kept occupants comfortable, but also provided energy savings, reducing consumption by five per cent. It is set to be added to 10 more buildings over the coming months, and to various campuses across the province.
"This software uses the existing Wi-Fi network to provide good air quality and thermal comfort, so costs are lower and disruption is less compared to other occupancy detection technologies," says David Woodson, the university's managing director of energy and water services.
Woodson also says the technology could provide significant savings over time, reducing greenhouse gas (GHG) emissions by hundreds of tonnes and saving up to $100,000 annually in energy costs for core campus buildings.
Further, Storey says the system does not compromise confidentiality, as it removes users' personal information in compliance with national privacy legislation.
"As far as I know, this is the first technology in North America to use Wi-Fi access points as a sensor network and as a way to communicate with building control systems," he explains. "As we continue to develop it, we can help many more buildings become much more responsive to occupant needs."