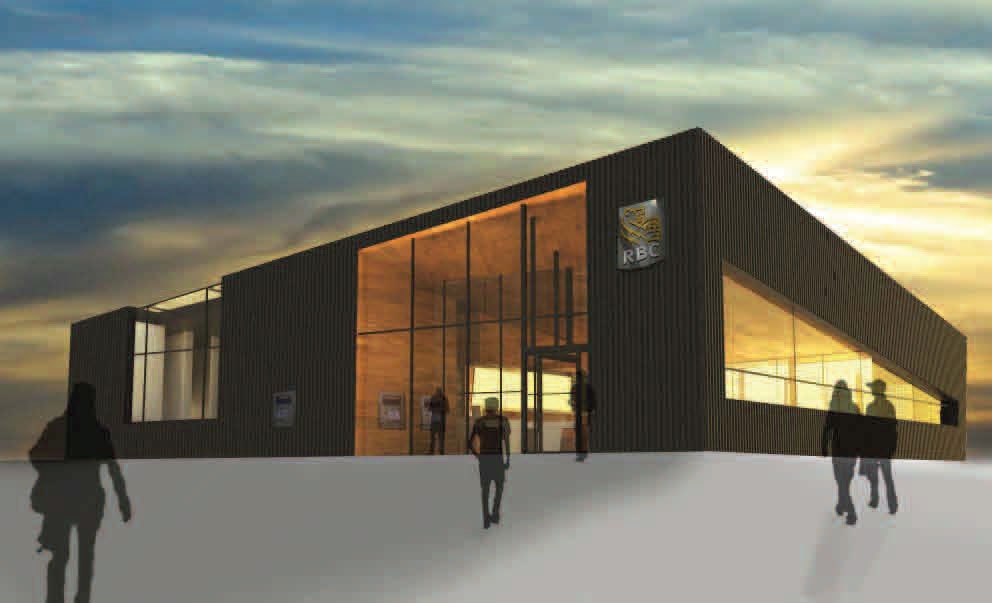 Royal Bank of Canada (RBC) and B+H Architects have announced the winners in their 'green' bank design competition for students.
Evolve Sustainable Design Competition challenged architecture and engineering students from across the country to create a net-zero energy and water-efficient bank branch facility. The submissions were reviewed by a panel of industry experts and winners were announced April 18.
Top prize went to a team of second-year students from University of Waterloo—Renee Hum-Hsiao, Elaina Poleto, Keegan Steeper, Joanne Yau, and Thomas Yuan. Their branch design includes sustainable features such as:
an onsite energy production source that would enable the building to create 90 per cent of its required power;
floors heated by a radiant geothermal system;
photovoltaic (PV) cells integrated on windows throughout the building to generate electricity and act as a shading device;
underground tanks, planters, and permeable pavement to collect and filter rainwater for indoor toilet flushing reuse; and
a system to distribute sunlight through fibre-optic tubing to the building's interior.
The winning team received a $5000 prize. A second team of students from the University of Waterloo received an Honourable Mention and $2500 award.