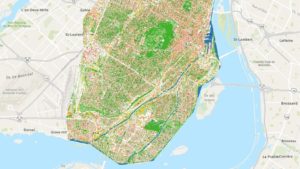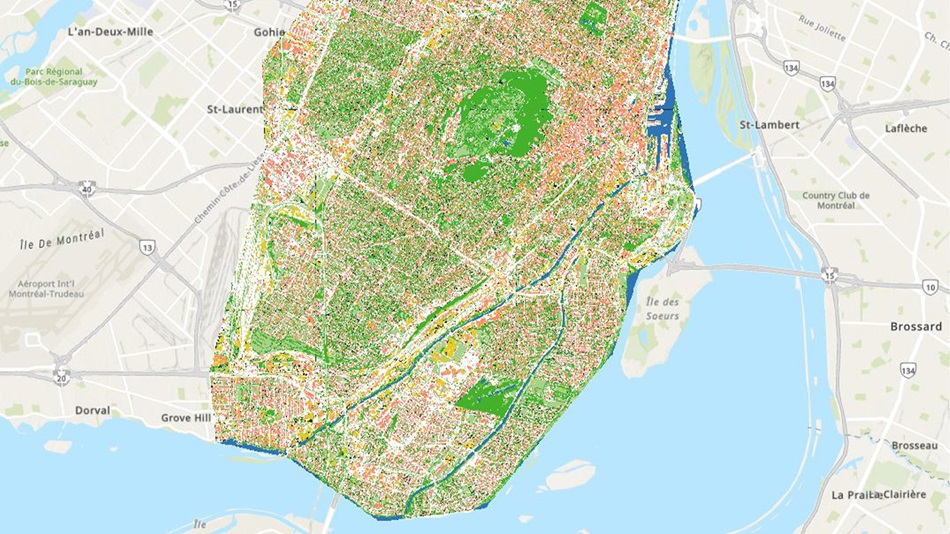 Montreal has ranked fourth in a study grading cities on their ability to absorb rainfall through the presence of blue-green infrastructure, such as trees, parks, and wetlands, as opposed to concrete and grey stormwater infrastructure. Mumbai, New York, and Singapore were ranked top three on the list.
The global sustainable development consultancy Arup showcased the results of the study titled, "Sponge City Snapshot" at the United Nations (UN) Biodiversity Conference (COP15) held in December 2022.
Montreal's data highlights how the city's sponge-like nature is enhanced by the presence of green spaces filled with trees, including the world-renowned Mount Royal Park. Parks such as these can lessen the impacts of rainstorms in summer. Other benefits an urban forest is the creation of natural habitats, dampening the urban heat island effect, and the expansion of recreational opportunities for improved health and wellbeing.
The study also sheds light on the hazards of global warming and how cities with colder climates are affected by temperatures mostly hovering around the freezing point. Consequently, when rain falls on frozen ground, it runs across it, increasing the chances of urban flooding. Salting of ground to thaw ice also creates water runoff, which can be better protected through building
inlets in the proper locations, protecting inlets from sediment-laden water, and increasing salt-hardy plants in the city.
To conduct the study, Arup used its digital tool, Terrain, relying on its artificial intelligence (AI) and machine learning functions to take satellite snapshots of different cities, and then quantify the land devoted to green infrastructure, such as grass and trees, and blue infrastructure, such as ponds and lakes, compared to land occupied by grey infrastructure, such as buildings and hard surfaces. This information was gathered alongside data on the types of soil and vegetation within the cities to analyze their capabilities to absorb rainfall in a specific event of heavy rainfall.
For Montreal, the research included around 57.9 mi2 (150 km2) of the city, bounded by the Saint Lawrence River in the south, the Olympic Stadium in the East, the Trans-Canada highway in the north, and the CN Rail intermodal yard in the West.
"Cold climate cities must design nature-based solutions to better absorb water, acting like a sponge even when temperatures drop below freezing. Well-designed blue-green infrastructure can absorb water even in cold conditions. Healthy soil and root ecosystems create a layer of heat, trapped between the soil and snow, becoming a more effective 'sponge' and contributing to the city's resilience," says Charles Ormsby, associate, Canadian climate and sustainability services leader at Arup.