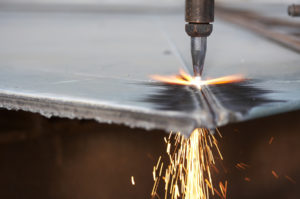 The Canadian Institute of Steel Construction (CISC) Québec Region held its 18th Design Awards of Excellence in Steel Construction at Pointe-à-Callière Museum in Old Montréal in November. The awards—which had the theme of "The Contribution of the Steel Industry to Innovation and Creativity"—honoured 11 winners, selected from among 83 submissions and 37 finalists.
These winners were:
Usine Soprema in Drummondville for green buildings;
Passerelle Piétonne rue Soumande in Ville de Québec for stairs and architectural walkways;
Centre Vidéotron in Ville de Québec for commercial/institutional;
Le Rubic in Montréal for residential and renovations;
Centrale Hydroélectrique Romaine –2 in Côte-Nord and Green Cross Biotherapeutics' Project Oasis in Campus Saint-Laurent Techoparc, Montréal, for industrial;
Sir Ambrose Shea Bridge in Placentia, Newfoundland., for bridges;
Ice District's Edmonton Tower for projects outside Québec;
École Primaire Bois-de-Liesse in Montréal for young architects/engineers;
Pergola de la Place à la Vista in Terrebonne for steel works/sculptures; and
Pavilion Pierre-Lassonde du Musée National des Beaux-arts du Québec in Ville de Québec for jury favourite.
A full list of winners, including photographs and details on project teams, can be viewed here.
In other CISC news, the association released a statement supporting the Canadian Border Services Agency's (CBSA's) decision to investigate dumped and subsidized fabricated industrial steel components (FISC) from various other countries in September. This investigation has since been extended, and will be determined by January 25.
"The Canadian Institute of Steel Construction and its member companies believe that Canada's economy functions best when there is fair, market-based competition," says Ed Whalen, the group's president. "We are concerned about the impact of unfairly traded goods entering the Canadian market and view the CBSA's investigation as an important step to promote a fairly traded Canadian market."