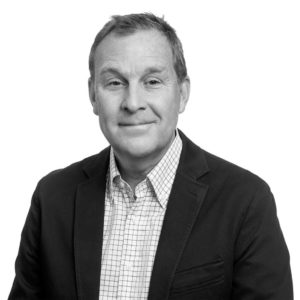 Daniel Leclair has joined Stantec, a global sustainable design and engineering firm, as the senior principal to lead the company's Canadian federal program from its Ottawa office, overseeing major federal programs and projects across the country.
Leclair's appointment demonstrates the firm's commitment to building a stronger federal leadership team in Canada. He joins the firm's Canada federal program building on the success of the company's U.S. federal program and unites the firm's business lines to provide innovative solutions for the government's major programs.
Leclair has more than 30 years of experience managing major federal programs in infrastructure, real property, environment, emergency, and operations. After working in Canada's federal government for decades—including most recently as the director general of strategic sourcing at Public Services and Procurement Canada (PSPC)—he gained vast knowledge of the key international, national, and regional federal partners and senior officials managing infrastructure and environmental programs. He also brings his extensive experience with Indigenous chiefs, councils, and communities.
Stantic's federal team provides engineering and science-based solutions, supporting some of the Canadian government's most important and complex programs. The team also includes Elisa Brandts, managing senior principal for Stantic's Department of National Defence (DND) account, based out of British Columbia. This leadership team will provide oversight to grow the firm's brand, portfolio, and reputation across all branches and ministries of the government. The team's versatile group of Canadian federal business leaders includes Gillian Edwards (water), Iole Faragalli (buildings), Tanya Shanoff (environmental services), Ivor Shaw (energy and resources), and Simon O'Byrne and Stephen Willis (infrastructure).
Stantec's recent high profile Canadian government projects include its work with FRAMEWORK Design Partners—a joint venture of Stantec, Merrick, and Dialog—to support the renewal of government research facilities across Canada. Stantec and its partners are also working on joint strike fighter jet facilities in Quebec and Alberta. These facilities will support the operations and maintenance of new fighter jet aircraft for the Canadian DND and the Royal Canadian Air Force (RCAF).
"Daniel's wealth of experience managing federal programs across Canada is a perfect fit for our federal program," says Chris Williams, senior vice president for Stantec's North America federal government programs. "I know Daniel's expertise will have a great impact on our business and regional operations across all of Canada. His strategic approach, guidance, and critical thinking will have a great impact on our clients, government, indigenous programs, and our communities across Canada."