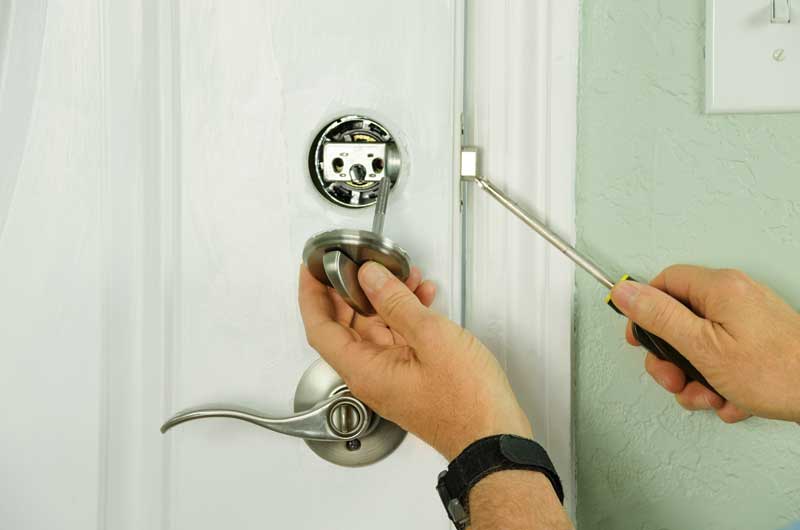 By Michael Tierney
Since the program first launched in 1964, the American National Standards Institute/Builders Hardware Manufacturers Association (ANSI/BHMA) standards have traditionally focused on hardware for commercial buildings. Architects and specifiers charged with choosing hardware for single-family homes and high-rise multifamily dwellings were required to install products conforming to commercial hardware standards—sometimes over-designed for residential applications—or use products that were not tested to any standards.
Recognizing the gap between requirements for commercial and residential hardware, BHMA published its first standards for residential products in 2015. Earlier this year, the association took this up a notch by starting a campaign to educate homeowners about builders hardware, using its BHMA Certified Secure Home label. (See also the association's educational web portal, www.securehome.org.)
Need for residential standards
The potential value of standards tailored to residential applications, including single-family homes and multifamily dwellings, is huge. Presently, there are only two residential standards for builders hardware—ANSI/BHMA A156.39, Residential Locksets and Latches, and A156.40, Residential Deadbolts. These documents set the highest performance standards when it comes to the security, durability, and finish of a home's door hardware.
In the residential hardware marketplace, the governing principle is caveat emptor (let the buyer beware). Inferior products are common in the market, but without reference to specific standards, how could one identify these products as subpar? It is difficult or impossible to objectively differentiate between the levels of quality for specific hardware without standards.
Residential standards also increase the possibility of more hardware choices. This means specifiers can select the best value with the assurance the quality level is appropriate for the application.
New standards build on basics
The first thing a specifier should understand about residential standards is they build upon commercial ones. This means professional specifier should be familiar with both. One of the oldest BHMA standards is ANSI/BHMA A156.2, Bored and Preassembled Locks and Latches. Hardware specifiers for multifamily dwellings may already be familiar with A156.2, as well as related standards for commercial products, including ANSI/BHMA A156.12, Interconnected Locks and Latches, and ANSI/BHMA A156.13, Mortise Locks.
The availability of industry standards specifically for residential dwellings does not negate the need for knowledge about these commercial regulations. In fact, test methods used in residential standards are quite similar to the ones for commercial hardware. Residential standards simply provide hardware specifiers with more options, and bring greater clarity to the marketplace.
Working with homeowners
The next thing a specifier should know about residential standards is the grading system supported by these codes can be easily communicated to owners in simple terms.
With the Certified Secure Home label, consumers can now easily identify which locksets and deadbolts have been tested and certified by BHMA. The products are rated on a scale of C (good), B (better), and A (best)—letters instead of numbers to avoid confusing them with commercial grades. Further, each certified product receives three ratings because there are a trio of different categories—security, durability, and finish. Each area of testing leads to a separate rating in that category.
Specifiers can use their expertise—their ability to understand nuances of underlying tests—to evaluate these features in terms of benefits to a homeowner.

Control the content you see on ConstructionCanada.net!
Learn More.