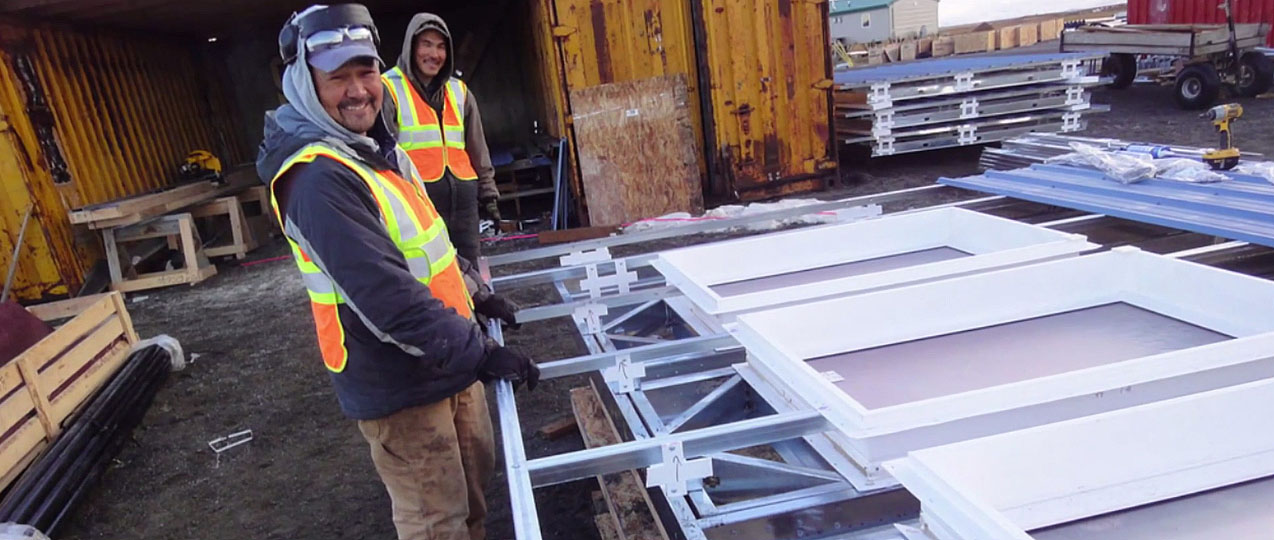 The Standards Council of Canada (SCC) has approved two new national standards to help provide tangible, long-term living improvements to those in the North.
The pair of national standards will help manage the risk to Northern Canada infrastructure under a changing climate. They were developed as part of the Northern Infrastructure Standardization Initiative (NISI) led by SCC. The NISI Northern Advisory Committee is made up of Northern representatives and regional governments and is a way for the council to collaborate with the federal, provincial, and territorial governments.
CAN/CSA-S501-14, Moderating the Effects of Permafrost Degradation on Existing Foundations, is the first new standard. It outlines steps to maintain, assess, and mitigate permafrost loss beneath and adjacent to existing buildings. Permafrost is soil and sediment that remains at or below 0 C (32 F) for a minimum of two consecutive years. It can be difficult to build on permafrost because degradation can destabilize structures and since most Northern infrastructure was built without climate change in mind, it is an important issue to address.
The second standard is CAN/CSA-S502-14, Managing Changing Snow Load Risks for Buildings in Canada's North. Its purpose is to inform communities about safe snow-removal methods for rooftops of existing buildings. It aims to reduce the risk of weight and snow accumulation to occupants. The Arctic has seen an increase in snowfall, blizzards, and rain, all leading to extra weight on buildings that can cause structural damage such as collapsing roofs.
"NISI provides standardization solutions that address the impact of a rapidly changing climate on constructing and maintaining quality infrastructure in the North," said SCC's CEO John Walter. "Given the infrastructure challenges in the North, NISI truly responds to the call of Northern stakeholders."
SCC selected CSA Group in 2012 to develop four NISI standards. The first standard, CAN/CSA-S500-14, Thermosyphon Foundations for Buildings in Permafrost Regions, was published in August 2014, with the fourth expected to be published this March.