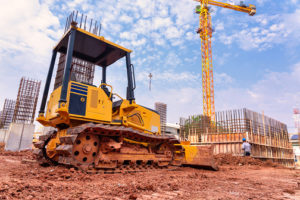 Currently under construction, Vancouver's St. Paul's hospital and health campus has been designed to withstand flooding that may come with rising sea levels in the future.
According to a CBC news report, the senior sustainability specialist with the City of Vancouver reports that infrastructures around the municipality were built at a time when water levels were predictable and there were no concerns for rising sea levels. In other words, the city is not prepared for what might come in the next 30 years.
"We have to build to a 2050 standard and a 2100 standard," said Kevin Little, senior manager with Providence Health, St. Paul's administrative company.
He notes that because the hospital site was a mud bay, crews are drilling secant piles to make a dam that surrounds the site and then excavating down to solid till before constructing the building.
"They will be pulling out over 300,000 m3 of soil, and it should cut off all the ground water and everything coming in," he said.
He said the 139,355-m2 (1.5 million-sf) hospital will need to operate as post-disaster hospital when the situation calls for it, meaning the facility must be functional even after a flood.
The project is set for completion by the end of 2026. St. Paul's will be open to the public in 2027.