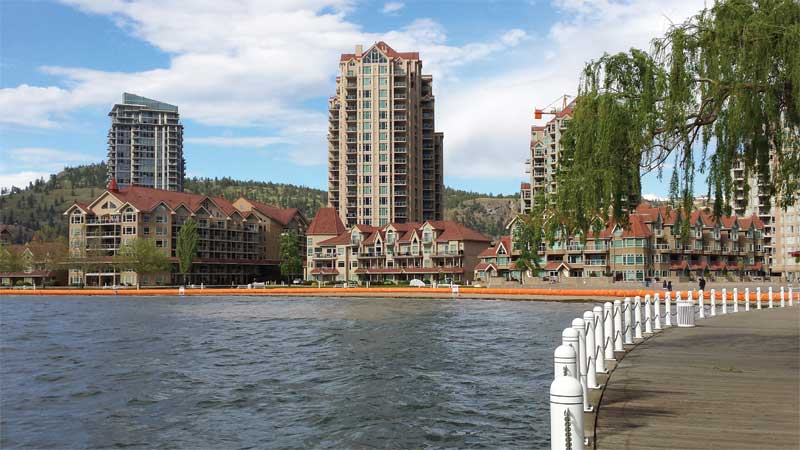 By Erik Missio
"Setting the Standard" served as the tagline for this year's Construction Specifications Canada (CSC) annual conference, held in Kelowna, B.C., from May 24 to 27. Given the excellent response to the event's technical program, social events, and the beauty of the Delta Hotels by Marriott Grand Okanagan Resort and surrounding area, it was definitely a conference for the books.
'Kelownifornia' meant warm sunshine, gorgeous lakeside and poolside views, and ample opportunity for sampling local culture, whether that meant hiking in the hills, hitting the links, or visiting one (or more) of the wineries and vineyards. It also meant the trademark CSC hospitality, right from the kickoff Welcome Reception (sponsored by Cetco) to the closing President's Ball (sponsored by Custom Tile Installation Systems).
A hallmark of the association's annual gatherings is the quality of the various speakers. This year, author Eric Termuende offered a breakfast discussion on cross-generational office collaboration, while Jen Rustemeyer, one of the filmmakers behind award-winning documentary, Just Eat It, delved into the issues of sustainability and food waste during her Kingspan-sponsored luncheon keynote.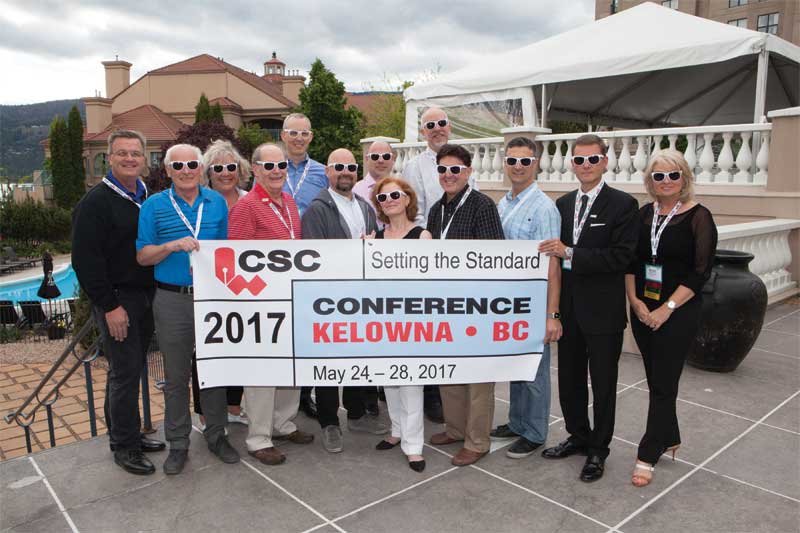 The technical discussions were so enticing, it was challenging to choose which seminar to sit in on. For example, take Thursday morning, when delegates had to decide whether to get a comprehensive take on Master Painters Institute (MPI) standards, listen to National Research Council (NRC) experts weigh in on climate change resiliency, or be part of the audience when CSI's Greg Ceton explored how robotics, algorithms, and artificial intelligence (AI) are affecting project documentation, design, and execution.
Former CSC president (and current Construction Canada editorial advisor) Keith Robinson, FCSC, FCSI, RSW, pulled triple-duty, leading a two-part talk on "Specifications for Constructors, Estimators, and Suppliers" as well as being a panellist on "Choosing Standards and References for Project Specifications," with fellow past-president Corinne Golding, FCSC, RSW, and Toronto Chapter director Kazim Kanani, CSP, CCCA.
Throughout the conference, there were engineers, architects, and other product experts sharing experience and insight in everything from wood, glass, and concrete to projects pursuing Passive House, Living Building Challenge, and Leadership in Energy and Environmental Design (LEED).
Toting Alumicor-sponsored conference bags, attendees were also able to network, whether it was during 'speed' sessions between seminars or in the exhibit hall during the Connections Café.
Of course, sometimes the best networking takes place when you're barefoot with colleagues, jumping up and down on grapes. During the CGC-sponsored Fun Night, attendees donned bandanas to form teams and compete in events like the barrel stomp, as well as wet, stuffed beaver tossing and high-rise block-tower construction (unlikely to pass any structural code). The evening concluded with Robert Fine, the Sinatra Guy, crooning classics over dinner before giving way to karaoke performances that were unforgettable in both good and bad ways.