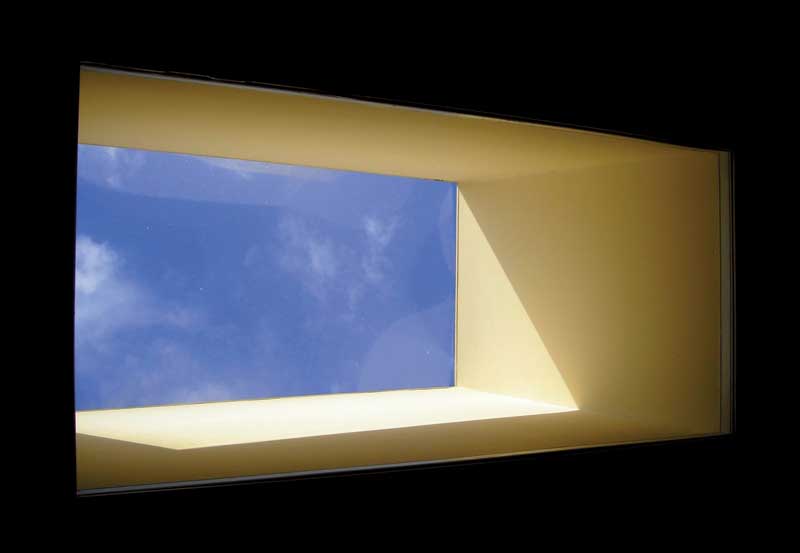 Incorporating solar control at Manitoba Hydro Place
As every building type, design, and location is different, there is no 'one size fits all' solar control solution. There are many types of systems—from venetian blinds to fixed louvres to fabric/roller products—that can be used, depending on the situation. Whichever type of solution is required, however, it is important to have a system that can react according to the prevailing conditions while retaining local control so individual comfort is taken into account. (See Richard Wilson's 2014 article for The Construction Specifier, "10 Key Questions About Solar Shading," at www.constructionspecifier.com/10-key-questions-about-exterior-shading.)
Manitoba Hydro Place is a 21-storey office building in Winnipeg, designed by KPMB Architects. Since it was completed in 2009 (and certified to LEED Platinum in 2012), the building has received significant attention for its green features and energy efficiency. The building design incorporates features such as a double façade with integral 100-mm (4-in.) venetian blinds and operable windows, a solar chimney, ground-source heat pumps, radiant ceilings, and six-storey atria that act as thermal buffers.
According to an article in High Performance Buildings magazine, the building's annual site energy use is 92.3 kWh/m2 (29.3 kBtu/sf). This compares with an annual average energy usage of 325 kWh/m2 for a typical high-rise office building in Winnipeg. The article notes the building uses 52 per cent of the energy of a building complying with American Society of Heating, Refrigerating, and Air-conditioning Engineers (ASHRAE) 90.1-2007, Energy Standard for Buildings Except Low-rise Residential Buildings. In addition to energy performance, one of the five key design requirements was to create a supportive, healthy workplace environment for the employees of Manitoba Hydro. (For more information, see "Manitoba Hydro Place–A Climate Responsive Design Model" at manitobahydroplace.com.)
A dedicated website about the building, prepared by KPMB, describes the double façade:
Full height glazing throughout the workspaces allows for unobstructed views, while a fully automated louvre shading system within the double-façade stops unwanted solar gain when appropriate. The angle of the 100-mm deep louvre shades can be adjusted as required to suit sun location and angle. When light levels are low enough, the louvre system can be fully retracted and stacked tight against the ceiling in the step of the slab. Computer models of the surrounding tall buildings, in combination with active real-time data from the building's weather station, optimize the blade angle and determine how each louvre shade should be deployed. The top portion of the shade assembly is set at a different angle from the lower blades to act as a series of small light shelves, bouncing light onto the white ceiling, while the lower portion is closed. When fully deployed, the aluminum louvre blades feature a finely perforated surface, stopping solar glare, but still allowing views to the outside.
An oft-cited concern about using automated systems is reliability and maintenance. A recent article in Green Building Advisor considered some of the issues associated with the operation of such a complex building. According to one of the building energy management engineers at Manitoba Hydro, the venetian blinds in the double façade have been very reliable. He says, "I think the key message is that our building has three building operators fully responsible for all 65,032 m2 (700,000 sf), so the operations and maintenance costs are lower than what we've seen with our traditional office buildings."
The venetian blinds are only one aspect of the environmental design of the building, but they provide a contribution to the energy performance, assist in the management of natural daylight, and maintain outside views. Further, as demonstrated above, this will contribute to improved productivity throughout the life of the building.
Terry Coffey is an external communications specialist for solar control solutions provider Draper Inc. He has been with the company since 1999. Coffey can be reached via e-mail at tcoffey@draperinc.com.

Control the content you see on ConstructionCanada.net!
Learn More.