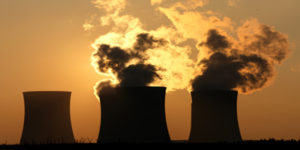 SNC-Lavalin Group (SNC-Lavalin) will deliver specialized engineering and design services for Canadian Nuclear Laboratories' new Advanced Nuclear Materials Research Centre (ANMRC) in Chalk River, Ontario.
Under the $13 million contract, SNC-Lavalin and subsidiary Candu Energy Inc. will assist Eclipse Automation in designing the structures and foundations for 12 shielded hot cells at the upcoming laboratory research complex. Work on the project is expected to last two years.
Once complete, the shielded hot cells will safely enable post-irradiation examination of small modular reactor (SMR) components and next-generation nuclear fuels. Together with the glovebox facilities contained within them, the hot cells will support the development of new nuclear technologies, such as advanced fuel fabrication concepts, and new SMR components. This technology will support the development and implementation of carbon-free nuclear energy, in support of net-zero targets. SNC-Lavalin will also design and develop an active liquid waste management system for the laboratory.
As one of the largest research and development facilities to be constructed in Canada, the ANMRC will provide capabilities critical to the life extension and maintenance of existing reactors, including the country's Canadian deuterium uranium (Candu) nuclear reactors.
SNC-Lavalin's capabilities in the sector cover the entire life cycle of a nuclear asset—from design of new builds, reactor support, and life extensions to decommissioning and waste management.