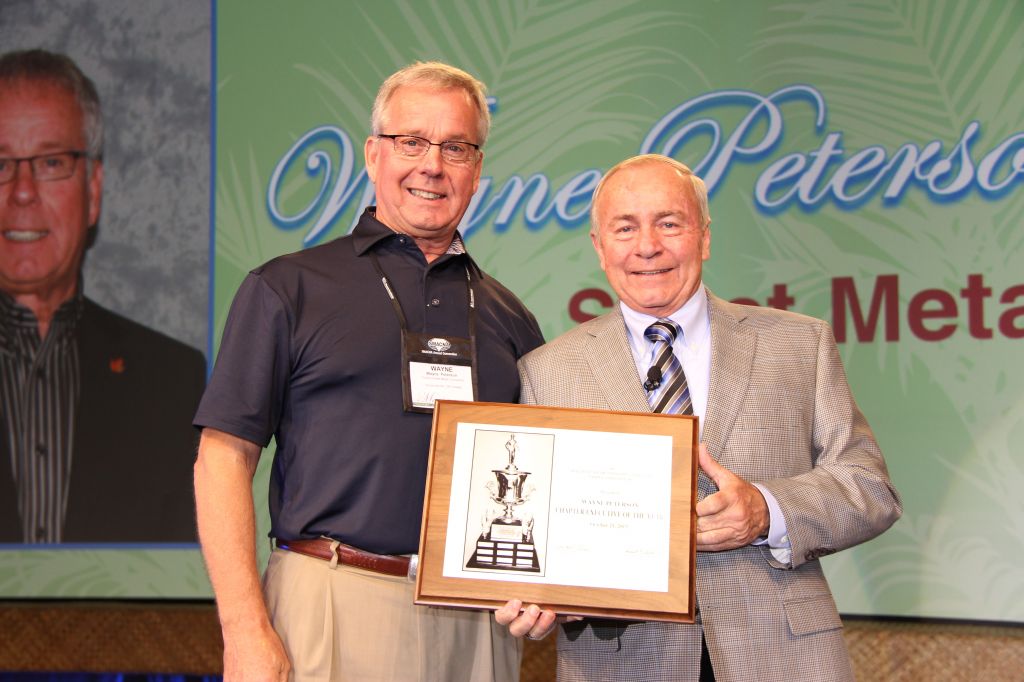 Sheet Metal and Air-conditioning Contractors' National Association (SMACNA) awarded Toronto Chapter leader Wayne Peterson with the Petersen-Dunn Award.
The honour is distributed to the organization's executive of the year, and was presented at this year's 70th annual convention held in Maui, Hawaii last week. It is given to the member demonstrating a substantive contribution to his or her local chapter, as well as the overall SMACNA.
"Wayne was the first person in Ontario to see the value of affiliation with SMACNA," said SMACNA 2013 president, Howard Stine, said. "He stepped forward and took an active role in selling and securing affiliation with SMACNA to the Toronto Sheet Metal Contractors Association."
Peterson's commitment to the organization resulted in four additional Ontario chapters joining SMACNA. He has also held numerous past seminars for Toronto area members.