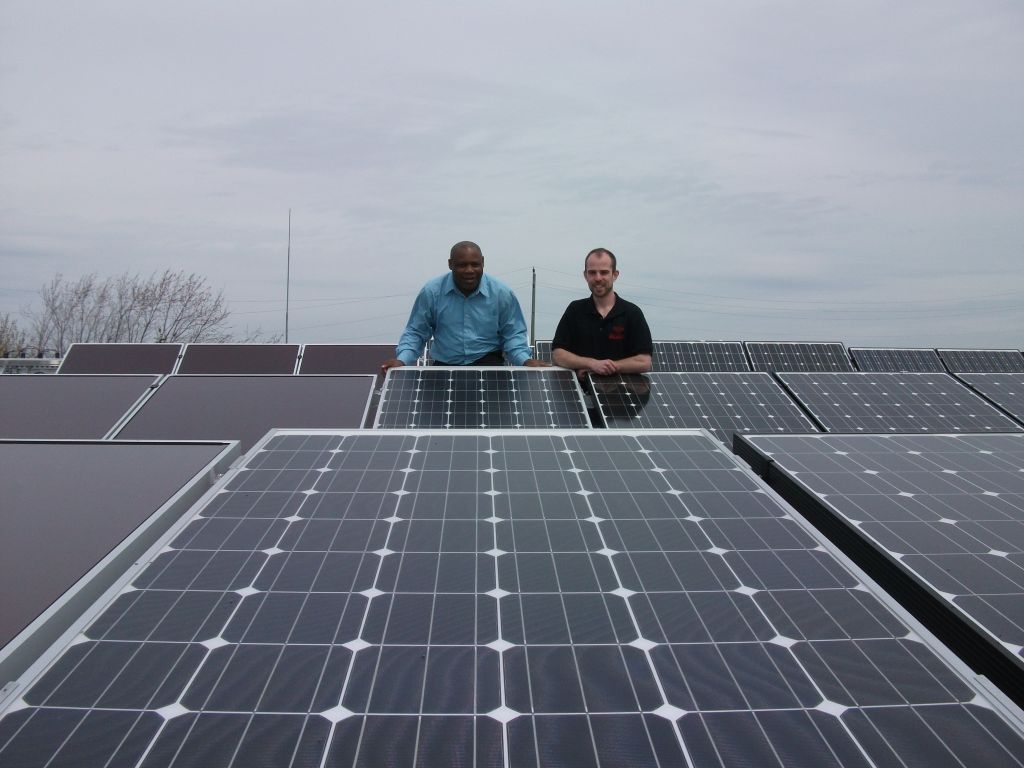 A project to identify how different weather conditions impact solar panel effectiveness has been launched between two Kingston, Ont., schools—Queen's University and St. Lawrence College.
"The solar photovoltaic (PV) industry around the world is growing at an unprecedented rate, but there is very little available information shared about the performance of solar cells in different outdoor environments," explained Joshua Pearce, a professor in Queen's Department of Mechanical and Materials Engineering. "This project is organized under open-source principles, and when the data and analysis is complete, it will be made freely available to the entire photovoltaic community and the general public."
The test site, the Open Solar Outdoors Test Field (OSOTF), is a grid-connected solar panel testing system that continuously measures the energy output of 95 different types of solar panels and correlates their performance with very precise meteorological data. The OSOTF is one of the largest solar panel analysis systems of this type in the world.
"The project was launched to fill a void of available data in both the global and local photovoltaic markets," said doctoral student Rob Andrews.
He explained the project will start by answering questions related to the impact of yearly snowfall on the performance of PV systems—both negative (i.e. obstruction) and positive (i.e. increased reflectivity, or albedo). It will also examine effects of the light spectrum on PV performance and how this can inform choices related to the use of different solar panel material technologies. The results for both of these fundamental studies will be generalized to provide guidance throughout the world.
Results regarding snow will be compiled and released by the end of summer. The researchers then plan to use the OSOTF for future specialized research projects dedicated to the development of worldwide sustainable power systems.