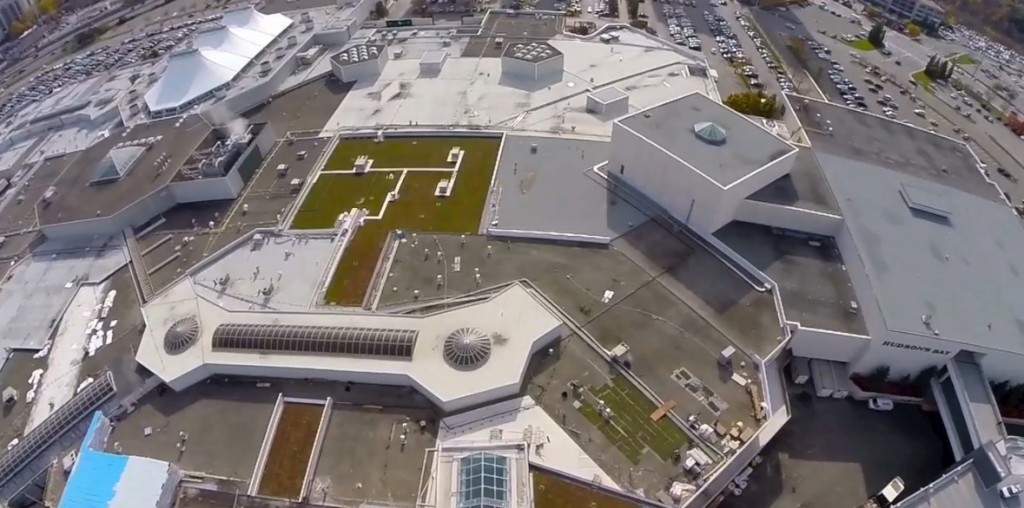 The Greater Toronto Area's (GTA's) largest vegetated roof on a single, freestanding, commercial structure was unveiled at Sherway Gardens Shopping Centre.
The 9500-m2 (102,257-sf) roof covers the facility's new addition and will help to slow stormwater runoff. Part of the Leadership in Energy and Environmental Design (LEED)-certified expansion project, the roof will be functional year round. Additional benefits include decreased heating and cooling costs, longer lifecycle of the roof membrane, and lowering the heat island effect in the summer.
The specified system has a high water retention-to-weight ratio. The roof is 59 kg/m2 (12 psi), and retains 38 mm (1.5 in.) of rainfall. Toronto has a Green Roof Bylaw as well as the Eco Roof Incentive Program, offering grants to projects featuring a vegetative roofing assembly. Roofs must be tested to meet the city's construction requirements, this includes wind uplift requirements.