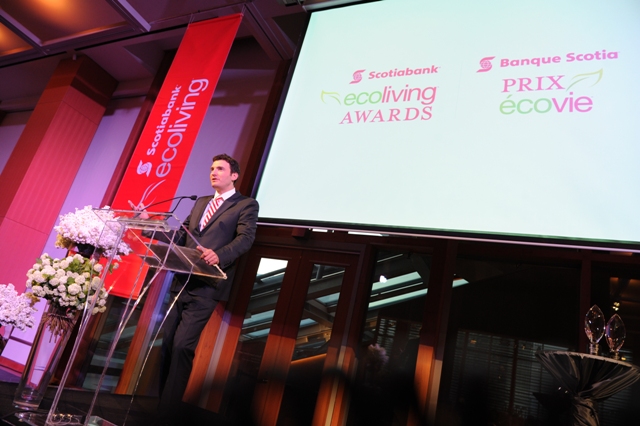 The finalists of this year's Scotiabank EcoLiving Awards, recognizing the development of energy-efficient products, have been announced.
The national program is presented by Scotiabank and Green Living Enterprises and received 78 entries—a significant increase from last year. Businesses, innovators and students were encouraged to submit ideas for creating energy-efficient homes that could be easily and widely adopted.
Business Leadership, Innovators, and Student Leadership awards will be distributed.
Finalists chosen by the judging panel include:
Ecobee's Wi-Fi thermostat, online web portal, and smart-phone app to assist in managing and reducing energy consumption;
CircuitMeter's affordable sub-metering system to identify energy waste and reduce costs in non-metered multi-residential buildings; and
FAACE (i.e. Functional, Affordable, Attractive, Compact, and Efficient) apartment complex prototype.
Winners will be presented with a monetary award to put towards their products development at the June 6 event taking place at Toronto's Art Gallery of Ontario (AGO).