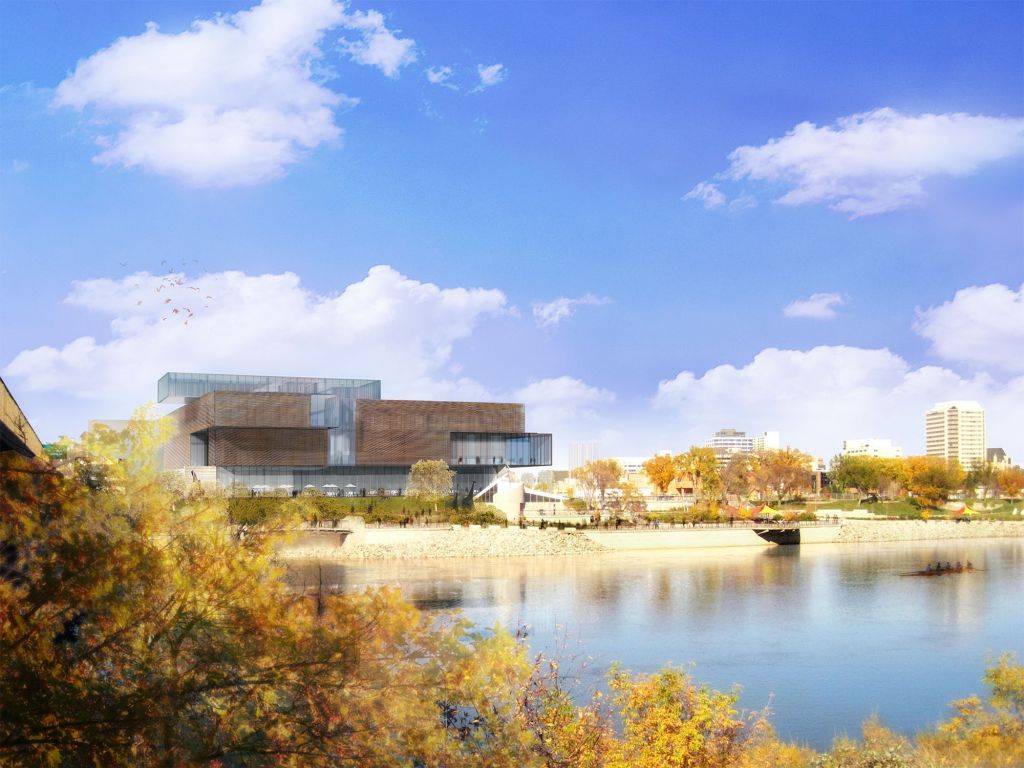 Construction has begun on Saskatoon's Remai Art Gallery of Saskatchewan, which will act as a cultural gathering place as well as attribute to the community's revitalization plans.
Designed by Kuwabara Payne McKenna Blumberg Architects (KPMB), and prime architect Smith Carter, the new $71-million, 11,519-m2 (124,000-sf) facility will be approximately three times the size of the previous Mendal gallery. The structure will fit into the overall redevelopment of the city's south downtown area, aiming to bridge the urban space and the South Saskatchewan River.
The design reflects the flat topography of the prairies. The entire south side of the ground level will be glass to provide natural light to public spaces while maintaining views of the river. The entrances at each end of the building are integrated with access points to the river bank. Additionally, a copper-coloured metal screen was specified for the building's exterior.
The interior will include exhibition space, an art education area, gallery shop, and 150-seat lecture hall.
"One of the goals of our strategic plan is to improve the quality of life for everyone," said Saskatoon's mayor Don Atchison. "The Remai Art Gallery of Saskatchewan will not only add to our quality of life, but also provide cultural opportunities we have never seen before."
The project was funded by three levels of government as well as community donations, including a $30-million donation on behalf of the Frank and Ellen Remai Foundation. It is scheduled to open in spring 2016.