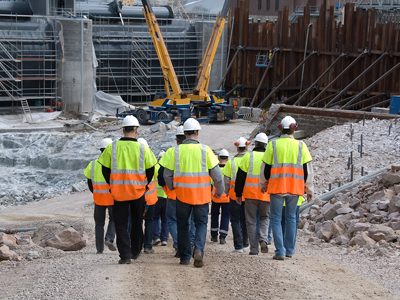 by Adrian Bartha
The industrial-commercial-institutional (ICI) construction world is becoming increasingly competitive, with a massive pool of companies competing over a much smaller pool of high-valued contracts. In the past, competitive advantage involved either maintaining a reputation for producing the highest quality of work or being the lowest bidder. Today, owners across Canada have begun revising their prequalification process and this has created a new competitive edge for ICI construction businesses: demonstrating best-in-class safety performance.
An example of this is the increasing importance of the Certificate of Recognition (COR) in various provinces. While COR is the national health and safety standard of the Canadian Federation of Construction Safety Associations (CFCSA), it differs by province and industry. This means companies operating across multiple provinces must meet the COR standards of each operating province. To further complicate the situation, each province has its own auditing process for COR, and the process for achieving COR varies as well. This can be quite confusing for contractors operating in multiple jurisdictions.
COR does not require a company to do anything it should not already be doing in terms of health and safety. The first and primary requirement necessitates a firm's management to be genuinely involved in the safety process. While delegation is a fact of life in any organization, this simple requirement distinguishes the best companies from the average ones in building a reputation for outstanding safety performance.
Construction owners unfamiliar with the COR program tend to think of safety in one of two ways: either as common sense, on-the-ground decisions that ultimately result in safe workplaces, or as rules/regulations passed along by government bureaucrats. However, COR is neither. It is an independent audit of how a company operationalizes safety—in other words—a safety management system. Therefore, COR provides companies with a means of proving their operational, fully functioning health and safety program to employees, existing and potential clients, and the public.
COR is most prevalent in Western Canada with more than 10,000 firms maintaining this standard every day—the majority of which are within some facet of the construction industry. In British Columbia, Alberta, and the Maritimes, COR has become such a large part of the prequalification process that it is no longer just a competitive advantage, but rather, a necessity for companies to be successful. In 2016, this trend is beginning to permeate Canada's largest construction market: Ontario.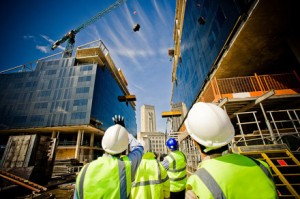 This year marks a pivotal point for demonstrating safety performance to developers and project owners in the country's most populous province. Major buyers of construction in Ontario such as Infrastructure Ontario, Toronto Transit Committee (TTC), Metrolinx, and York Region already require COR for high-valued contracts. Together, these buyers represent approximately $15 billion—roughly 40 per cent of the province's total construction budget for 2016.
Further, the Greater Toronto Airport Authority (GTAA) and the City of Toronto recently announced they will be requiring COR in 2017. Together, these buyers represent approximately $1.2 billion of infrastructure spending.
Ontario general contractors have known for almost two years these requirement changes would come into effect and many have already begun preparing to ensure they are certified by the required dates. Interestingly, these construction buyers are starting to expand the scope of requirements to include subcontractors as well. Does this mean subcontracting firms cannot get work unless they achieve COR in 2016? In most cases, the pressure will not be felt until 2017, but by this time it may be too late for many firms because achieving COR can be a lengthy process—especially for companies with holes in their current health and safety program. Those wanting to remain competitive in Ontario need to begin working toward COR now to ensure they are prepared for the future.
It should also be noted that when business owners begin truly operationalizing safety with stronger systems, processes, and management commitment, they are not only more competitive, but can also save money (i.e. lower insurance premiums, reduction in administration time and fines) and reduce risks (i.e. construction defects, civil liabilities from delayed work). In fact, COR is a rare example of how a construction firm can simultaneously build and protect its reputation, gain access to more work, and save money. However, it does require organizational commitment and willingness to find ways to improve existing health and safety programs.
In short, the increasing popularity of COR is representative of a general trend that will continue to grow throughout Canada. More and more buyers of construction in Canada are realizing safer companies tend to produce higher-quality projects on time and on budget. As such, safety standards, whether it be COR or an equivalent, will become increasingly important to ICI construction companies across the country.
One should expect to see safety standards more ingrained in the bid qualification process and in the reporting requirements during project completions. Further, as more executives of construction companies realize the tangible benefits of operationalizing safety, many will choose to invest more in the right combination of people, systems, and processes to get the job done right, on time, and safely. Whether it is a prequalification requirement or an executive corporate initiative, safety performance will continue to become more crucial to the success or failure of non-residential construction companies throughout Canada.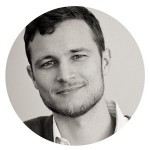 Adrian Bartha is the CEO of eCompliance, which he joined in 2012 after experiencing first-hand how a workplace incident affected a power and utilities company he led as a member of the Board of Directors. Previously, Bartha was an investment professional for a private equity firm investing in energy, construction, and transportation infrastructure companies across North America. He started his career working for McKinsey & Company, a global management consulting firm serving Fortune 500 companies and leading government organizations, and served as a fellow at the McKinsey Global Institute, researching the energy sector. Bartha can be reached at adrian.bartha@ecompliance.com.

Control the content you see on ConstructionCanada.net!
Learn More.