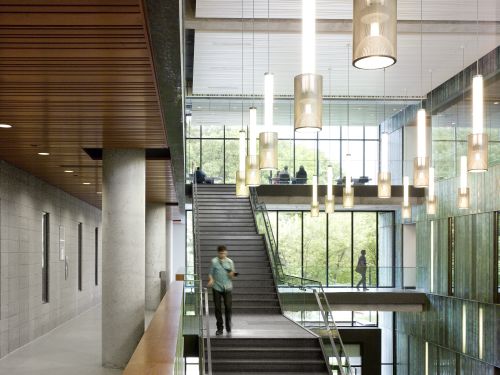 Ryerson University's newest campus addition, Church Street Development (CSD), will be designed by Perkins+Will.
The project comprises both residential and academic components, including approximately 250 student residence spaces, as well as:
Daphne Cockwell School of Nursing;
School of Nutrition;
School of Occupational & Public Health; and
Midwifery Education Program from the Faculty of Community Services.
Green building and overall health will be incorporated into the facility's design, the firm's Andrew Frontini explains.
"We imagine an architecture that will inspire collaboration through the application of progressive urbanism and advanced green thinking in the design of the new Church Street Development," he said. "This will provide a new framework for understanding the health of the individual in society, and promote the health of the campus, the city, and the natural systems that support all of us."
The project will also contribute to the revitalization of Toronto's Church Street by enhancing the streetscape. Classrooms, meeting rooms, clinical suites, and teaching labs will also be housed inside and formal and informal study space as well as practice areas will be available for students.
The provincial government has provided $56.4 million in grants for the $84-million project. Construction is set to being in 2015 and completion is scheduled for 2018.