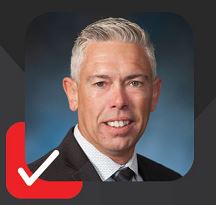 Russell Snow, CSP, CTR, of the Grand Valley Chapter has been elected as the fourth vice-president of CSC.
Snow has been a member since 1997 and began his volunteering career with CSC as part of the organizing committee for the Toronto Chapter No Frills Trade Show, now known as the Building Expo. From that day forward, he understood the value of "giving back" to the association and has been a part of three chapters: Edmonton, Toronto, and presently the Grand Valley Chapter where he is the director.
Snow is the sales manager for W. R. MEADOWS of Canada as well as the product group manager/building science specialist for W.R. MEADOWS, Inc.
Snow has over 25 years of experience in the construction industry, including building envelope, concrete restoration, and products used in the treatment of concrete.