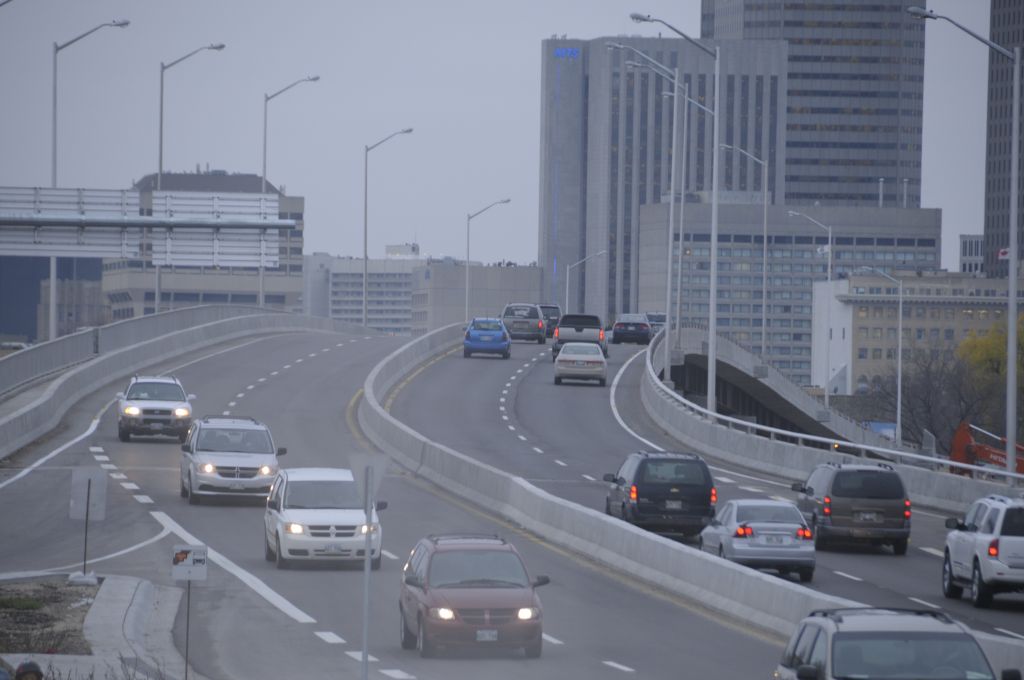 The Disraeli Bridges project, the largest bridge rebuilding in Winnipeg's history, opened last week.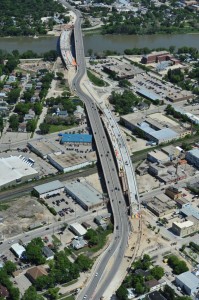 The official opening was attended by Manitoba Premier Greg Selinger, Minister of State (Transport) Steven Fletcher, and the city's mayor, Sam Katz. The rebuilding project—totalling $195 million in construction costs—was completed to improve commuting into the city centre.
"These bridges over the Red River are Winnipeg's principle connection between the downtown and northeastern areas," says Katz. "Thanks to ingenuity in planning and commitment from Council, the bridge remained opened at all times, with only minor traffic disruptions to Winnipeg motorists throughout the construction period."
The infrastructure building was financed by the federal and provincial governments as well as part of a public-private partnership (PPP) agreement. The private contributor, Plenary Roads Winnipeg, was chosen to design, build, finance, and maintain the roadway.
The original bridge was constructed in 1959, and the new development has been designed for a lifespan of 75 years.
Some of the inclusions in the rebuilding of the bridges include:
new roads, totalling 2 km (1.2 mi), on the Disraeli Freeway;
structures allowing crossing of the Red River and Canadian Pacific Railway (CPR) mainline;
improved entry and exit points for drivers; and
lighting and landscape elements improving the structure's esthetics for surrounding neighbourhoods.
The project's final phase—a pedestrian bridge—is now being constructed now and will be available for use next fall.