Revealing contenders for Ottawa's Parliamentary Precinct design competition
by sadia_badhon | June 1, 2021 9:31 pm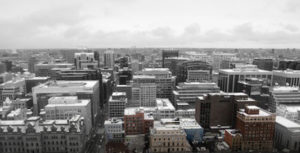 The Royal Architectural Institute of Canada[2] (RAIC) is supporting the Canadian government in their initiative to revitalize the Parliamentary Precinct in downtown Ottawa. This project aims to preserve the Parliamentary Precinct to ensure it meets the needs of a 21st-century Parliament, and make it greener, safer, and more accessible.
In partnership with RAIC, Public Services and Procurement Canada (PSPC) launched an architectural design competition to redevelop Block 2, one of the most prominent city blocks in the country. Block 2 faces Parliament Hill to the north and is the threshold to city life to the south.
On May 21, PSPC invited the 12 firms that will participate in the architectural design competition for Block 2. These teams had the highest evaluated scores out of the applications received following the request for qualification (RFQ). All teams include at least one Canadian firm.
The competition will transform mixed-use ageing buildings into an innovative complex that will create a balance between heritage, accessibility, security, and sustainability. As part of the first stage of the competition, the following teams were invited to submit an outlined design concept:
Architecture49 Inc. in joint venture with Foster+Partners and in association with DFS Inc. Architecture & Design;
BDP Quadrangle in joint venture with Herzog & de Meuron;
Diamond Schmitt Architects in joint venture with Bjarke Ingels Group (BIG), KWC Architects, and ERA Architects;
Grimshaw Architects in association with Daoust Lestage Lizotte Stecker;
Hassell in association with Partisans;
Hopkins Architects in association with CORE Architects Inc.;
KPMB Architects;
NEUF Architects in joint venture with Renzo Piano Building Workshop (RPBW);
Provencher Roy + Associés Architectes Inc.;
Watson MacEwen Teramura Architects in joint venture with Behnisch Architekten;
Wilkinson Eyre in association with IDEA Inc.; and
Zeidler Architecture Inc. in association with David Chipperfield Architects.
In collaboration with PSPC, a multidisciplinary independent jury will provide insight to evaluate the range of design concepts submitted and will select the six best designs to advance to Stage 2[3] of the competition. The jury will help ensure a broad perspective in selecting a design that is innovative, creative, and reflective of its location.
RAIC and PSPC will continue to work closely with the Senate of Canada, the House of Commons, the Library of Parliament, the Parliamentary Protective Service, and other outside stakeholders such as the City of Ottawa, the National Capital Commission (NCC), and the Federal Heritage Buildings Review Office to revitalize the Parliamentary Precinct.
Additionally, on February 1, PSPC announced an independent jury will evaluate the designs generated by the architectural design competition for Block 2. Two architects, Bruce Haden and Anne McIllroy, will serve as chairperson and vice-chair for the design competition.
Endnotes:
[Image]: https://www.constructioncanada.net/wp-content/uploads/2021/01/Opener-1.jpg
Royal Architectural Institute of Canada: https://raic.org/
Stage 2: https://www.constructioncanada.net/design-competition-launched-for-block-2-in-ottawas-parliamentary-precinct/
Source URL: https://www.constructioncanada.net/revealing-contenders-for-ottawas-parliamentary-precinct-design-competition/
---